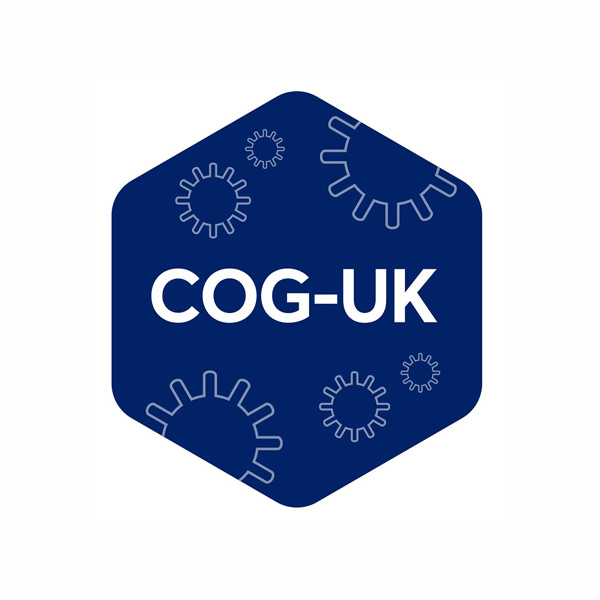 COVID-19 Genomics UK (COG-UK) Consortium 
The current COVID-19 pandemic, caused by the SARS-CoV-2 virus, represents a major threat to health. The
COVID-19 Genomics UK (COG-UK) Consortium
has been created to deliver large-scale and rapid whole-genome virus sequencing to local NHS centres and the UK government. Its data will help Public Health Agencies to manage the COVID-19 outbreak in the UK and inform vaccine research efforts.
The Goal
The goal of the COG-UK Consortium is to deliver large-scale SARS-CoV-2 genome sequencing capacity to hospitals, regional NHS centres and the Government that, when combined with epidemiological and clinical information, will inform interventions and policy decisions during the current UK COVID-19 epidemic.
The Consortium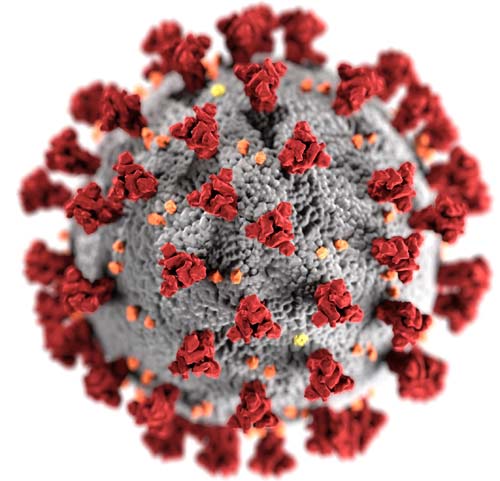 The COG-UK Consortium is an innovative partnership of NHS organisations, the four Public Health Agencies of the UK, the Wellcome Sanger Institute and more than 12 academic institutions providing sequencing and analysis capacity. It is led by Professor Sharon Peacock, Director of the COVID-19 Genomics UK (COG-UK) Consortium.
It is supported by £20 million funding from the UK Department of Health and Social Care (DHSC), UK Research and Innovation (UKRI) and the Wellcome Sanger Institute.
For a full list of collaborating organisations, researchers and funders, please see the COG-UK Consortium website
How the Consortium works
Samples from patients with COVID-19 infection are collected by NHS laboratories, Public Health laboratories and national coronavirus Testing Centres as part of their routine diagnostic work. Genome sequencing is performed by a network of regional laboratories which currently includes Belfast, Birmingham, Cambridge, Cardiff, Edinburgh, Exeter, Glasgow, Liverpool, London, Norwich, Nottingham, Oxford and Sheffield, backed up by a national sequencing hub at the Sanger Institute.
Virus genome data are combined with clinical and epidemiological datasets in order to help to guide UK public health interventions and policies. Subsequent analyses will enable evaluation of novel treatments and non-pharmacological interventions on SARS-CoV-2 virus populations and spread, and provide information on introductions versus community transmission and outbreaks. These data will also allow researchers to identify and evaluate emerging genetic changes and understand how they affect the ability of the virus to transmit from person to person, and to cause severe forms of the disease.
COG-UK Aims
Understand the national and international epidemiology and spread of the SARS-CoV-2 virus, including monitoring asymptomatic spread in the community.
Determine the level of, and routes of, hospital- and healthcare-based (nosocomial) transmission of the virus to support hospital or bed closures and other events.
Monitor interventions and their effectiveness in limiting COVID-19 – to understand their impact and guide their use.
Determine the potential effect of future treatments, including emergence of resistance to vaccines or therapies by the virus.
Understand the biological behaviour of the SARS-CoV-2 virus.
Drive the development of advanced research techniques and insights through greater data integration (for example by combining health records, virus genomics, human genomics and metagenomics).
Facilitate international collaboration on COVID-19 through open data sharing of UK SARS-CoV-2 sequencing data.
In the longer term, build UK-wide capacity for managing major epidemics within the NHS, Public Health Agencies and academic institutions.
How COG-UK finds and tracks new variants
How the Sanger Institute contributes to COG-UK
The Sanger Institute has one of the largest sequencing centres in the world, coupled with Europe's largest biological data centre. It is supplying its world leading expertise in sample logistics, metadata handling, bioinformatic analysis and interpretation to the COG-UK Consortium to enable rapid and standardised sample collection, sequencing, data linkage and visualisation. This is supported by a large team led by Cordelia Langford, Ian Johnston, Alex Alderton, Jeffrey Barrett, Matt Berriman, Mara Lawniczak, David Aanensen, John Sillitoe, John Danesh and Dominic Kwiatkowski.  Ewan Harrison serves as Project Manager responsible for overall coordination of the COG-UK network.
To see the full list of contributors, please click this link: Wellcome Sanger Institute COVID-19 Surveillance Team.
Providing a national sequencing hub
The Sanger Institute is providing a centralised service for large-scale genome sequencing of samples from the 'Lighthouse Lab' National Testing Centres and from other diagnostic services in parts of the UK that are not covered by the COG-UK regional sequencing labs. It also serves as a backup to take pressure off the regional sequencing labs during periods of high demand.
Several teams within the Institute's Scientific Operations and Scientific Computing facilities are working to deliver and optimise the sequencing production pipeline, supported by faculty and staff from the Parasites and Microbes Programme:
Supporting metadata collection, data integration and data visualisation
Sanger faculty and staff within the Health Data Research UK (HDR UK) consortium are exploring and refining routes by which relevant and insightful information about the people who have been infected can be gathered and attached to the virus' genome sequence data. These data will enable research into the specific actions of the virus and the groups of people most susceptible to guide future public health protection strategies.
Members of the Centre for Genomic Pathogen Surveillance are deploying their Epicollect5 mobile app to facilitate collection of samples and metadata from NHS testing labs. They are also refining their Data-flo and MicroReact online platforms to generate real-time displays of the transmission and spread of the virus at the national and local level.
Providing genomic insights to inform Public Health interventions
The COVID-19 Genomics Initiative at the Wellcome Sanger Institute, led by Dr Jeff Barrett, is developing tools and techniques to provide real-time genomic monitoring of SARS-CoV-2 in the UK to aid public health response. The team is also monitoring for genetic mutations which could cause the virus to be more easily transmitted or to escape vaccines
Contact
If you need help or have any queries, please contact us using the details below.
Sanger people
A wide range of Sanger Institute researchers, subject matter experts and technicians are contributing to the COG-UK consortium.
External partners and funders
Related groups
The following teams are contributing members to the consortium's work