Tree of Life Sample Management
Tree of Life Programme
Our team oversees the supply of samples – collected from organisms in the field or from the laboratory – that feed into the projects within the Tree of Life programme.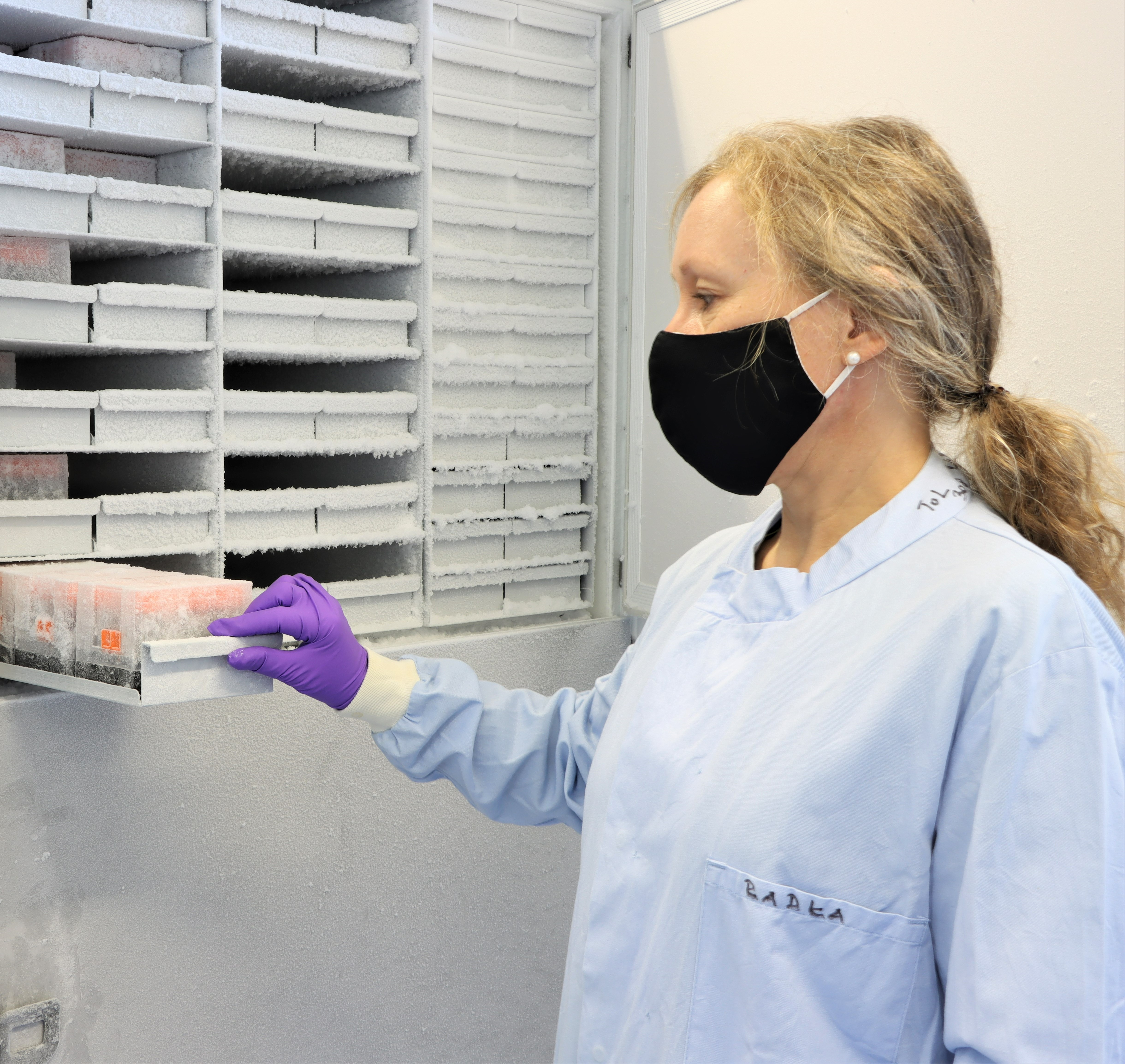 We are responsible for liaising with partners and sample collectors, establishing good working relationships with them and supporting them throughout the entire process of sample submission: from onboarding and manifest completion through to sample shipment to the Sanger Institute. We work closely with colleagues across the wider Tree of Life programme to ensure that samples arrive in a timely and efficient manner to support the science of the ToL projects. We interact with and maintain internal databases such as the Sample Tracking System (STS), ensuring that sample metadata is always recorded accurately and appropriately for all stakeholders.
We oversee the shipping of samples from partners to Sanger. Crucially, we ensure that the cold chain is maintained without exception. This means samples remain frozen at very low temperatures throughout their transportation, critical for preserving the DNA needed to generate high-quality chromosomal genome assemblies.
For domestic shipping, we facilitate communication between partners and our main logistics partner Biocair. For international shipping, we prepare and compile the necessary documents required for customs clearance and import into the UK and share these with partners.
Once samples have arrived, we receive, verify, store and track them before making them available to the relevant team or pipeline at Sanger – for example, the ToL Core Lab team, Faculty teams or Sanger SciOps pipelines.
Wellcome Sanger Institute