Wellcome Sanger Institute, Genome Research Limited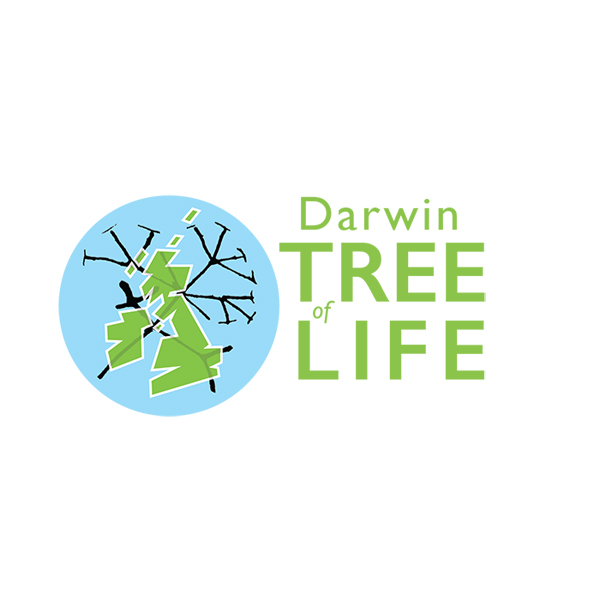 Darwin Tree of Life Public Engagement Programme
The Darwin Tree of Life public engagement programme will deliver a wide array of opportunities for audiences around the UK to experience cutting edge genomic science, hands on. From the Norfolk Broads to the Scottish Highlands, school children, local communities, and citizen scientists will have the chance to get involved in finding and identifying specimens; will see how DNA from these specimens is extracted, sequenced, and analysed; and learn how this mammoth project can help protect the species that make our world so special.
About the Darwin Tree of Life Project
The Darwin Tree of Life Project is a world-leading genomics research partnership, headed by the Wellcome Sanger Institute. The Project's highly ambitious scientific research aims to fully sequence the DNA of all complex life across Britain and Ireland (70,000 species of animals, plants, fungi, and protists) to create a new way of understanding biodiversity and transform how we do biology.
Role of the Public Engagement Programme
The Darwin Tree of Life's ambition, to map the genome of every Eukaryotic organism in the UK and Ireland, is at the leading edge of the Earth BioGenome Project – a global effort to map the DNA of all complex life. It will be vitally important for UK species and UK genome science, and will lay the pathway for future biodiversity genome projects around the world. Public engagement is an integral part of this ambition.
To embed engagement at the centre of the project, the Darwin Tree of Life's public engagement grant will fund an expansive Participation Phase, and a Sharing Phase. This will involve participatory projects such as Bioblitz events; field trips; species walks; museum exhibits; online chat-rooms so that school pupils can talk with scientists; and other engagement activities (more detailed information will be provided on request).
Who we will engage with
The Engagement programme has a number of principle audiences:
children in schools with above average percentage of students receiving pupil premium (different events will cater for primary, secondary, and sixth form students);
nature enthusiasts who are members of expert-amateur groups who will help with collecting samples;
regional stakeholders, as many of our collection sites have strong relationships with local communities
The public engagement will also engage with wider cohorts beyond these groups, particularly with our partners who are visitor destinations in their own right.
Institutional Partners
As well as the Wellcome Sanger Institute, the Darwin Tree of Life's public engagement programme works with 10 partner institutions around the UK:
Earlham Institute, Norwich;
EMBL-EBI, Cambridge;
Kew Gardens, London;
Royal Botanic Gardens Edinburgh, Edinburgh;
Marine Biological Association, Plymouth;
the Natural History Museum, London;
the Universities of Cambridge, Edinburgh, and Oxford.
External partners and funders
Wellcome Sanger Institute