Proposed increases to immigration costs will damage UK and global science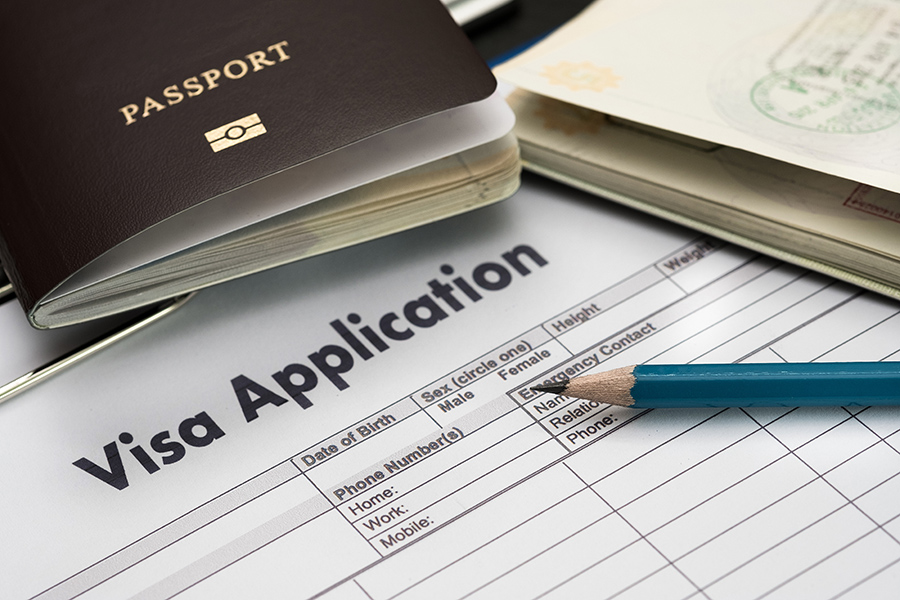 Sanger's Head of Policy, Sarion Bowers, urges the UK Government to reconsider proposals to increase the Immigration Health Surcharge, and to support the immigration of talented scientists from around the world to ensure the UK remains a global scientific leader.
24 July 2023
The Wellcome Sanger Institute is deeply concerned by the Government's proposals to increase immigration costs. We are particularly worried by the proposal to increase the Immigration Health Surcharge by 66 per cent, from £624 to £1035 per year of the visa, which is all paid up front, and the impact that will have on our ability to recruit and train genomic scientists and create scientific leaders of the future.
The Sanger Institute employs talented staff from over 70 countries. These individuals work on the most difficult challenges facing human health, from cancer and ageing through to infectious diseases. During the pandemic, the Institute pivoted its sequencing operations to deliver real time surveillance data to the UK Government on the spread of SARS-CoV-2, including the development of new variants. Sanger staff, many of whom come from overseas, opted to continue working in the laboratories during the height of the pandemic, and many more suspended their own work to deliver what became a critical service to the country. It is particularly unfair that those who need to renew their visas after these changes come into force will have no choice but to pay the new higher rates.
Today, we have international staff working on transformative science such as the Human Cell Atlas, sequencing individual cells in the human body to create a map of the body in unprecedented detail, Mutographs, mapping a lifetime of accumulated genetic changes which for some individuals result in cancer, Deciphering Developmental Disorders, delivering diagnoses for children with undiagnosed rare diseases, and Darwin Tree of Life, sequencing 70,000 species of animals, plants, fungi and protists across Britain and Ireland. These projects, together with the whole range of large-scale research we do, make the UK a global scientific leader and deliver benefits to society through supporting a rapidly expanding industry and improving health.
Since Brexit, recruiting global talent has become ever more challenging. The UK is increasingly seen as an undesirable destination for scientists seeking to build their careers. The failure so far to associate with Horizon Europe has exacerbated this, but we also believe that the UK's increasingly expensive immigration system, which is already one of the most expensive in the world, and the current climate of hostility towards migrants, is deterring potential applicants from even considering us.
Early career academics, who are often producing world-leading science, will earn between £28,000 and £50,000 per annum. Even for those with a PhD working in a recognised 'Shortage Occupation', or endorsed as 'Global Talent', it already costs a family of four around £10,000 in visa costs to move to the UK for up to 3 years, and the immigration health surcharge must be paid upfront for all family members. This represents a double tax for these individuals who will already be paying for the NHS through their income tax.
The Sanger Institute can sequence the SARS-CoV-2 genome for approximately £20 and a human genome for around £600. We reimburse immigration costs for our employees and provide interest free loans to staff to support them in meeting the costs for their dependants. Last year the Sanger Institute and its staff spent over £300,000 on immigration charges. Whilst we are still waiting for full details of the Government's plans, our initial estimate is that these proposals would increase overall costs by at least 50 per cent.
Those figures do not include the charges paid by overseas visitors to Sanger. These visits are an essential part of our international collaborations, providing training opportunities to individuals who come for a short period and return home to build essential research capacity in their own country.  For example our MalariaGEN team is currently supporting the Pan-African Mosquito Control Association (PAMCA) to build capacity in African countries to control and eliminate vector-borne diseases such as malaria.
The Sanger Institute is a registered charity and relies on grant funding to deliver its science. We do not believe these charges represent good value for the tax payer and they are damaging the UK's world-leading genomics sector at a time when the Government is seeking to be a scientific super-power.
We call on the Government to reconsider these damaging proposals and support the immigration of talented scientists from around the world to ensure the UK remains a global scientific leader.
Related Sanger Institute Policy Responses and Statements