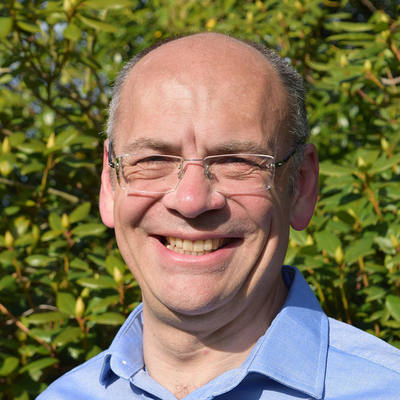 John Sillitoe
Director of Genomic Surveillance Unit
As leader of the Genomic Surveillance Unit, John supports and guides his team to deliver products and services that inform public health responses in near-real time. Working closely with public health partners and researchers around the world, he and his team integrate genomic surveillance into national and international infection control and pandemic preparedness programmes. Drawing on his time at the Sanger Institute and extensive commercial experience, John is passionate about developing and disseminating cutting-edge technology solutions and that provide actionable public health data.
I believe that genomic sequencing and analysis technologies, coupled with global research networks and public health collaborations have reached a critical mass that will enable doctors and governments to make truly informed, life-saving decisions. However, such change can only happen if practical, scalable, effective tools, processes and workflows are put in place to deliver reliable genomic surveillance at scale.
I am excited to lead the Genomic Surveillance Unit to build these new processes and lay the foundations for near-real time genomic disease surveillance with partners around the world. From my experience of working in manufacturing, engineering, defence, health, research and outsourced services, I am passionate about enabling organisations to translate their technological innovation into products that can inform real-world decision making.
I first joined the Wellcome Sanger Institute in 2018 to help the Institute deliver its vision of making genomic surveillance into a robust, reliable, efficient service that is accessible to countries throughout the world to inform their disease control programmes. Before the COVID-19 pandemic, my team was focussed on using genomic data to reveal changes in transmission and drug resistance to support national malaria control programmes control and eliminate the disease. Working in partnership with the Malaria Genomic Epidemiology Network (MalariaGEN), we introduced an agile working approach and designed and implemented a set of data-driven systems to distil large-scale complex malaria parasite and mosquito vector genome datasets into simple, actionable reports.
When the COVID-19 pandemic reached the UK, I and my team pivoted to building and leading a national genomics surveillance operation, capable of handling over 300,000 samples per week and providing analytical data to the four UK public health agencies in support of outbreak management. I am proud of my team and their dedication and imagination to develop end-to-end sample tracking systems, high-speed genetics processing pipelines and client-facing information systems that ensured that scientists, public health leaders and government ministers were able to manage the UK's effective pandemic response.
I am keen to synthesise the learnings our team has made in both delivering MalariaGEN and COVID-19 genomic surveillance into a world-leading Genomic Surveillance Unit to lay the foundations for future pandemic preparedness and monitoring. I lead a highly collaborative multidisciplinary team that blends the best commercial engineering and product development experience with advanced operational research and data analysis skills, and in-country capacity development and scientific leadership.
Yet none of this is possible without the collaboration and involvement of partners around the world to implement systems for genomic surveillance of a range of pathogenic microbes and their vectors. I and my team are passionate about working with public health agencies, researchers and clinicians worldwide to overcome the many logistical, technological and analytical challenges associated with realising the potential to use genomic surveillance to tackle and prevent infectious diseases.
My timeline
Director of the Genomic Surveillance Unit - Wellcome Sanger Institute

Head of Surveillance Operations – Wellcome Sanger Institute 

Freelance Operations and Transformation Director

Operations Director, Mouchel Business Services

ICT Director, Serco Solution

Chief Executive Officer, Peak (Leadership and Executive Coaching)

Vice President Engineering & Technology, Chief Information Officer and Global Head of IT, Bombardier Transportation (Rail Division)

Senior Engineer and IT Manager, Rolls-Royce Nuclear Engineering
Wellcome Sanger Institute
My publications
Loading publications...