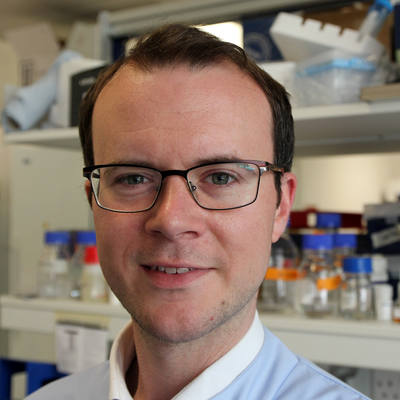 Liam Prestwood
Laboratory Manager
Liam is the Laboratory Manager for several teams within the Malaria Programme, covering a number of Containment Laboratories (CL2/3), an Insectary and related offices.
I am the Laboratory Manager for multiple research groups within the Malaria Programme, including Oliver Billker and Julian Rayner's teams. Duties include health and safety, science administration, purchasing and general maintenance of the laboratories and equipment. I am also the Malaria Programme representative on the WTGC Health and Safety Committee.
Key Roles
Member of Wellcome Trust Health and Safety Committee
Local Co-ordinator (Health and Safety) for Lab and Office Spaces
Radiation Protection Supervisor
First Aider
DSEasy Assessor (Display Screen Equipment)
Health and Safety
Updating health and safety documentation (safety handbooks, risk assessments, SOPs, training records)
Management of CL3 facilities, ensuring compliance with HSE, Human Tissue Act, Home Office
Organisation of safe import and export of biological material internationally (DEFRA, HMRC)
New staff inductions and providing ongoing health and safety training
Science Administration
HSE approvals
NHS REC applications (Human Tissue Act)
Home Office licenses
Management of Controlled Drugs
Project Management- development of new CL2, CL3 laboratories
Wellcome Sanger Institute
My publications
Loading publications...