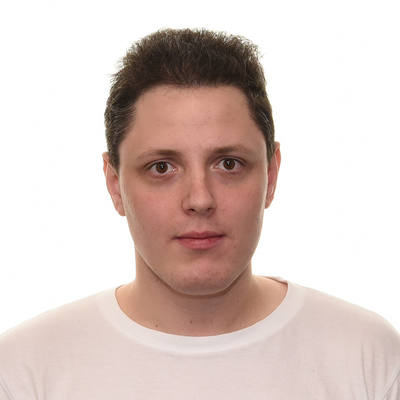 Vitalii Kleshchevnikov
PhD Student
I am investigating how gene expression states of cells are linked to cell contact neighbourhoods in tissues. Cataloging and comparing the patterns of cell-cell contacts, their transcriptional dependencies and consequences is essential for understanding the molecular rules that govern both the structure of tissues and the context-dependent cell functions.
I use single-cell transcriptomics of isolated cells, highly-multiplexed large-scale in-situ quantification of gene expression and systems biology tools to characterise transcriptional states of neighbouring cells. To interpret scRNA-seq & spatial gene expression and ask quantitative questions I develop probabilistic models of the underlying generative process.
My timeline
PhD @ Wellcome Sanger Institute & University of Cambridge

Visiting Scientist @ Parts group, Wellcome Sanger Institute

Intern @ Petsalaki group, European Bioinformatics Institute

MSc @ Taras Shevchenko National University of Kyiv

Intern @ Colin Stewart lab, Institute of Medical Biology, A*STAR

BUSS Summer School @ University of Zurich & ETH Zurich

BSc @ Taras Shevchenko National University of Kyiv
Wellcome Sanger Institute
My publications
Loading publications...
Overview of the spatial mapping approach and the workflow which are enabled by cell2location. From left to right: Single-cell RNA-seq and spatial transcriptomics profiles are generated from the same tissue (1). Cell2location takes reference cell type signatures derived from scRNA-seq and spatial transcriptomics data as input (2, 3). The model then decomposes spatially resolved multi-cell RNA counts matrices into the reference signatures, thereby establishing a spatial mapping of cell types (4).
Astrocyte layers in the mammalian cerebral cortex revealed by a single-cell in situ transcriptomic map. This work suggests that the identity of cortical astrocytes is a combination of 2 gene expression programmes: subtype and layer-specific.