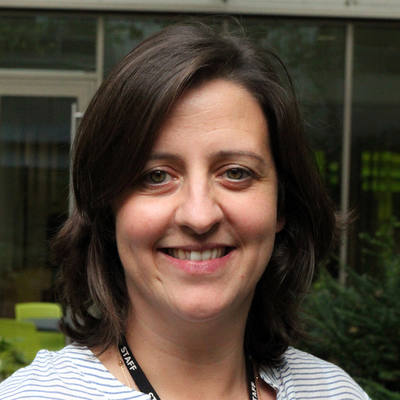 Sonia Goncalves
Head of Global Operations, Genomic Surveillance Unit
Sonia is Head of Global Operations in the Genomic Surveillance Unit. She oversees the delivery of large-scale genomic surveillance operations on infectious diseases to public health agencies in the UK and globally to partners across Africa, Africa and South America.
About Sonia
Her role is to lead the end to end scientific operations for the generation of covid and malaria genomic surveillance data. The genome variation data is reported to research partners, public health agencies and national malaria control programmes to inform control interventions. She is responsible for the end to end delivery of a national service to UK-HSA for SARS-CoV-2 genomic surveillance, which has generated over 3 million SARS-CoV-2 genome sequences.
Within MalariaGEN's framework, she is responsible for the delivery of a global operation for the provision of genomic surveillance data on malaria parasites and vectors to partners across the globe. This encompasses centralized large-scale operations through the Institute generating high-quality, curated genomic data for over 20K parasite and vector samples per year. She also leads the delivery of an implementation programme for the decentralisation of sequencing and translation of genomic workflows to increase capacity for genomic surveillance in malaria endemic countries.
Previous work
Sonia Goncalves has a PhD in Plant Biology from Universidade Nova de Lisboa and before joining the Wellcome Sanger Institute held a joint position as the Centro de Biotecnologia Agrícola e Agro-Alimentar do Alentejo (CEBAL) as Head of AgroGenomics Research Group and Chief Executive Officer for the Centre.
My timeline
Head Global Operations - Genomic Surveillance Unit, Wellcome Sanger Institute, UK

Head Service Delivery - Genomic Surveillance, Genomic Surveillance Unit, Wellcome Sanger Institute, UK

Senior Scientific Manager, Wellcome Sanger Institute, UK

Chief Executive Officer, CEBAL, Portugal

Principal Investigator, Head of AgroGenomics Group, CEBAL, Portugal

Post Doctoral Fellow, NOVA University of Lisbon, Portugal

PhD in Biology, NOVA University of Lisbon, Portugal / Institute Paper Science and Technology, USA/ University Malaga, Spain

BSc in Plant Biology, Faculty of Sciences of the University of Lisbon
Wellcome Sanger Institute