My experience of the Janet Thornton Fellowship - Kate Rawlinson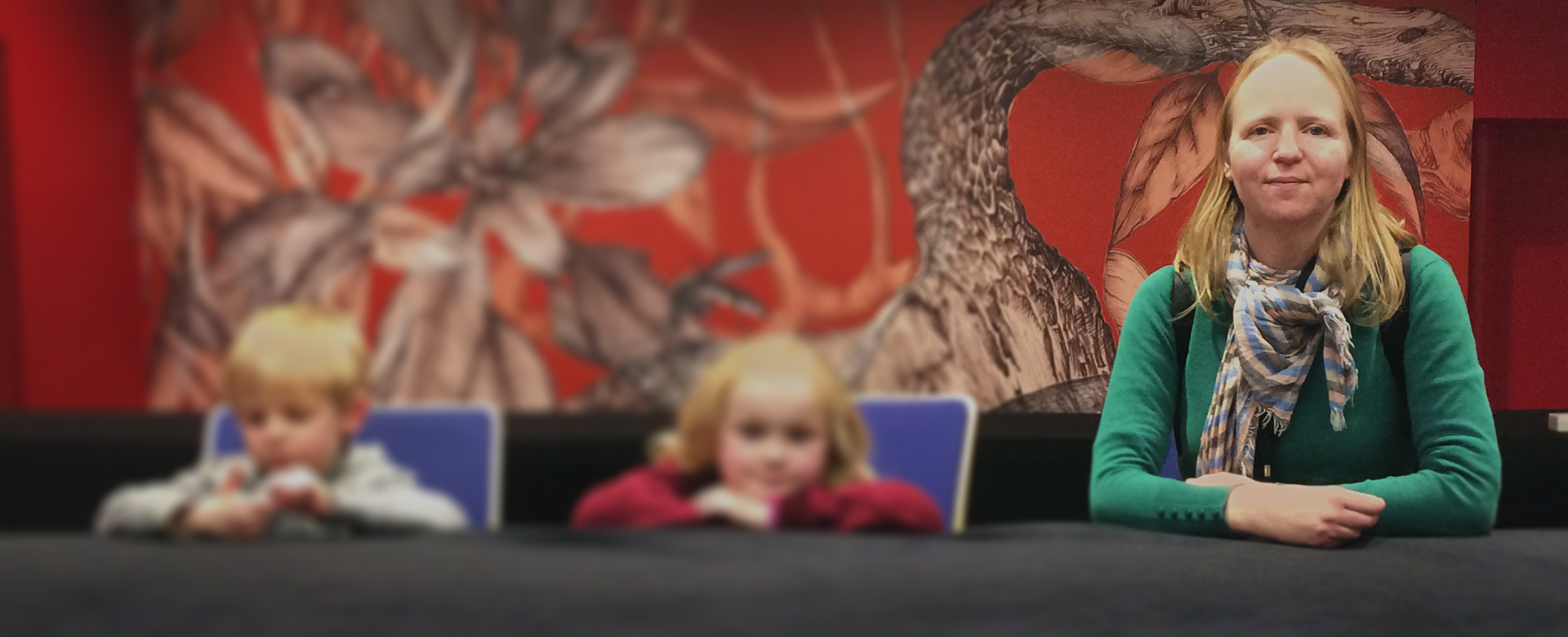 For context: how long was your career break?
I had a career break of 18 months while moving our young family from Canada to the UK.
Prior to that I had been a postdoc working part-time as my two children were pre-school age.
How long have you been working at Sanger Institute?
I started my fellowship at Sanger Institute in September 2016.
What was the most challenging thing about coming back to work?
The greatest challenge for me has been managing my time and energy effectively to deal with the daily pressure of having to be very productive at work, in between juggling the kids school drop-offs and picks-ups with my husband. Our son has special needs, and because of this his time at school is reduced and we therefore have less time to work; consequently we have needed to be creative in making time to be effective scientists.
What was the first thing you mastered or remastered after joining Sanger Institute?
I have found it hard to learn new techniques during this three-year fellowship. This is because three years isn't a long time to get experiments done and papers out if you're starting from scratch on a new project that involves learning new techniques. So I stuck with methods I had mastered previously and modified them to address the questions I wanted to answer.
Tell me about some of your work that you are doing
I am working in the Parasites and Microbes Programme on the circadian rhythms and sensory biology of the human blood fluke Schistosoma mansoni. I am working in a large team who specialise in the genomes and functional genomics of parasites. I am a lab-based biologist, rather than a computational biologist or bioinformatician, and am researching gene expression and function.
Is the fellowship what you expected?
Yes, I hoped it would allow me to carry on, and develop, my research skills and program enough to be competitive for group leader positions. It has certainly been instrumental in this, and I will start my own group at the Marine Biological Laboratory in Woods Hole, Massachusetts in the USA in September 2021.
Also, importantly for me, I thought this fellowship would be an opportunity to see how compatible going back to full-time science would be with being a Mum of two primary school-aged kids. It has highlighted how challenging and difficult it is to do both, and I understand why so many women with children leave scientific research. I am very fortunate, however, to be in a team and environment at Sanger that enables flexible working and openly discusses and acknowledges these issues.
Over the fellowship, I have become more realistic about what I can achieve at work, and I hope that at the next stage I can find an even healthier work-life balance.
What is the most rewarding aspect of working at Sanger?
There are many rewarding aspects of working at Sanger; such as the stunning campus, the professional atmosphere, the large and friendly community involved in delivering the science. The most rewarding part for me has been working in a diverse team of people with different skills and backgrounds on ambitious, large scale and exciting projects, and being part of a Programme and Institute that are at the forefront of research and technology.
What does the Janet Thornton Fellowship programme mean to you?
The Janet Thornton Fellowship programme is a rare example of an Institute offering an Independent Fellowship to encourage scientists back into research after a career break. It is a pro-active patch on the leaky pipeline to retain trained scientists within the research community.
It has given me the opportunity to re-enter research in a flexible and supportive environment. Throughout the fellowship I have met many inspirational people at Sanger; PhD students, postdocs, fellows, core and staff scientists, team leaders, lab managers, research assistants, project and programme managers, administrators, outreach, communication and equality specialists and many more. Most have a scientific training and it's interesting to see the diverse roles they play in delivering science.
Best advice to someone who's thinking of applying to the Janet Thornton Fellowship programme 
Apply if you're interested, because you have to be 'in it to win it!'. While writing the application work closely with the group leader to tailor the proposed project to a feasible set of questions that build on your existing skills, and make sure that you will have the support and time you need to learn any new skills, and finish the project.
More about the Janet Thornton Fellowship