My experience of the Janet Thornton Fellowship - Anne Bishop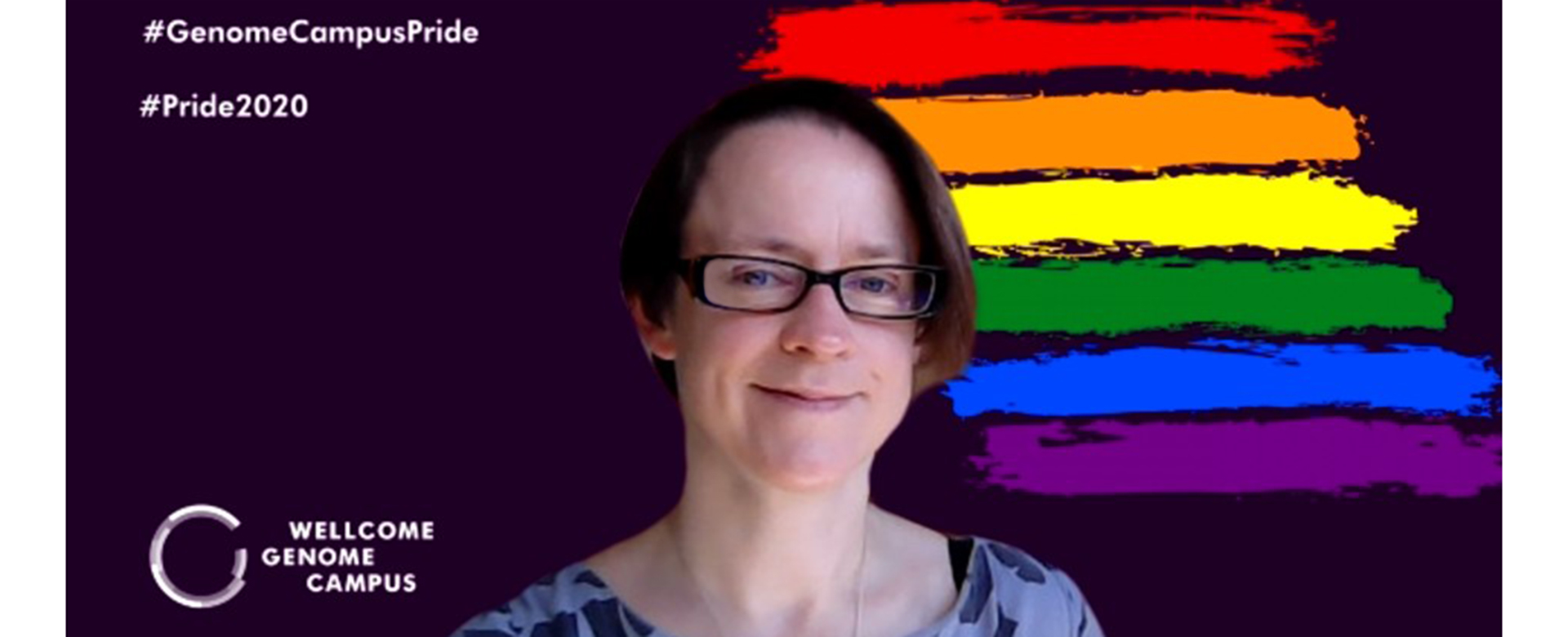 For context: how long was your career break?
Eight years.
How long have you been working at Sanger Institute?
Three months.
What was the most challenging thing about coming back to work?
Finding a new routine that could work sustainably was the greatest challenge. My family were staying in Nottingham, so I am travelling from Nottingham to Cambridge, staying over-night for two nights, in order to get three days of lab-based work done a week then working at home one day during school hours, so leaving one full day when my kids are at school to get organised and start it all over again. I had just started to be into the swing of things, I found accommodation I was happy with, got most of my lab-based re-training and paper-work sorted out and had started experiments when I was forced to move to working entirely from home due to the SARS-CoV-2 pandemic.
Right now my greatest challenge is remote learning a lot of new computer-based techniques that were only intended to be a small part of my job, so I can carry on some work at home, whilst simultaneously home-schooling my children. Now I cannot wait to get back to the laboratory and commuting to Sanger every week.
What was the first thing you mastered or remastered after joining Sanger Institute
I had only worked on the UNIX command-line a tiny bit during my prior years as a researcher and teacher and I had never used R for data analysis as a researcher, although I had attended a training course in R. Now I am working with both UNIX and R on a daily basis.
Tell me about some of your work that you are doing
When I get back to the laboratory, I will be screening phylogenetically diverse examples of the diarrhoea-causing gut bacteria Enterotoxigenic Escherichia coli and Vibrio cholerae, compared to isolates that are less pathogenic for humans, for their growth and transcriptional responses to mucus, both in culture and in combination with human intestinal organoids. We hope to uncover phenotypes that may be associated with severe disease and/or transmissibility.
Right now working from home I'm learning skills that I will need to process that data when it comes and investigating details of the many sequenced strains that we have available to work with.
Is the fellowship what you expected?
Yes, I would say the Fellowship has been all I'd hoped for and has proven even more flexible and adaptable than I had expected, which is very positive.
What is the most rewarding aspect of working at Sanger?
It is very rewarding to spend time with a team that has so much experience that they are willing to share with me and to have the remarkable resources of the Wellcome Sanger Institute available to me, even if it is only remotely at present.
What does the Janet Thornton Fellowship programme mean to you?
The fellowship has been a career-saver for me. I did not regret staying at home with my children for five years, then working part-time lecturing undergraduates for three years, but I could not see how I could get back to research after such a long break. Thanks to the Janet Thornton Fellowship I now have a chance to use my previous 15 years of research training directly again, and to update my skills in a world-class scientific environment. I am so thankful for this opportunity!
Best advice to someone who's thinking of applying to the Janet Thornton Fellowship programme
Make sure that the work that you plan to do is complementary to the skills of the team that you would be joining, so that you can make an obvious contribution with your skill set and learn new skills from them at the same time. Take time to talk to your sponsor and key team members during the application process, to make sure you are a good fit for each other.  I visited and practised my interview talk with the team, so we were all familiar with each other and on the same page with respect to how my project proposal fitted with the team's broader aims. Do not be afraid to ask for a flexible or part-time working arrangement, if you have other commitments to take into consideration. If your skills are a good fit then you and your team can find a way to make it work.
More about the Janet Thornton Fellowship