Early Careers: Apprenticeships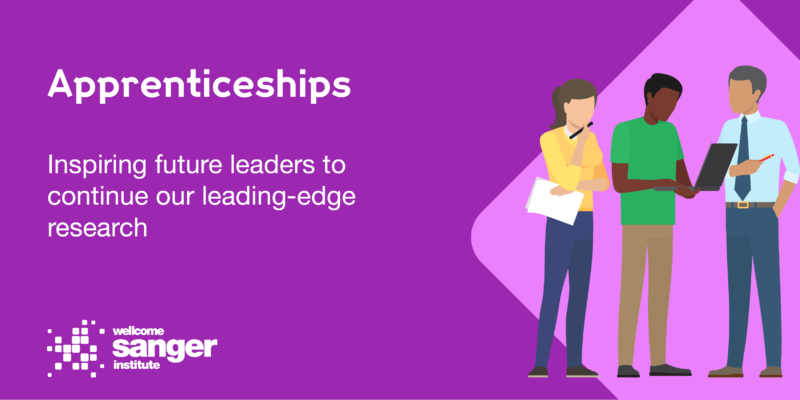 Step ahead of your peers with an Apprenticeship at Wellcome Sanger Institute. We offer a range of apprenticeships in scientific research, scientific operations, and management operations roles. See our latest opportunities
Why choose an apprenticeship?
We have a range of apprenticeships at Sanger Institute from scientific research, scientific operations, and management operations roles:
Non-Scientific Operations: HR, IT, Engineering, administration, and more
Scientists and Scientific Operations: Laboratory roles, administration, and more
Apprenticeships are a great way of earning and learning; with a starting salary of £18,278, far beyond the apprenticeship minimum wage. On top of your salary, Sanger will pay for your professional qualification. This is yours when you complete the course, and there is NO clawback of cost if you leave Sanger.
You will also gain valuable on-the-job experience in both hard and soft skills. You will learn from experienced colleagues who will support you throughout your apprenticeship.
What levels of apprenticeships do we offer?
Name
Level
Equivalent education level
Intermediate
2
GCSE grades A* – C or 9 – 4
Advanced
3
A levels or advanced Apprenticeship
Higher
4, 5, 6 and 7
Level 4 award/certificate/diploma or higher apprenticeship

Level 5 – Foundation degree or diploma of higher education

Level 6 – Degree with Honours

Degree
6 and 7
Degree with Honours and Master's degree
Who are apprenticeships for?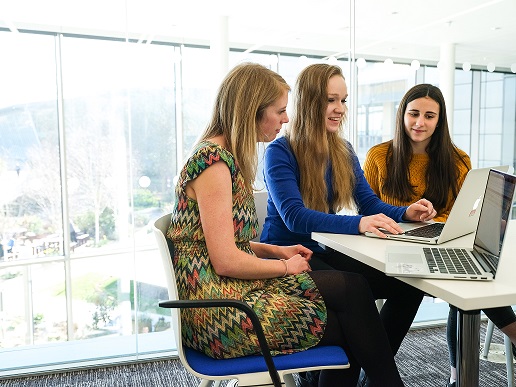 Almost anyone!
Once you have finished your GCSEs, A-levels, BTEC or equivalent qualifications. If you want a change of career, but are struggling to find the opportunity to make it happen. If you have an Undergraduate or Masters degree but want to further your skills and knowledge.
Like most qualifications, apprenticeships have minimum entry requirements. These requirements are made very clear on the job advert. It is important that you check you hold the stated entry requirements before you apply for the apprenticeship. If you do not hold the required qualifications at the required grade levels, please check the training provider's website for more detailed information about entry requirement rules. There may be caveats that work experience or other qualities can be suitable alternatives, which may involve an interview with the training provider.
Life as an apprentice
To gain your professional qualification, you are guaranteed 20% protected time for study (off-the-job training). This allotted time will be dispersed depending on the training provider requirements and what is right for you, i.e. one day per week release or 1-2 week blocks at a time.
Your Manager will support you throughout your apprenticeship and will help you to develop your skills and develop professionally. You will also be provided with a Mentor, who will be someone you can go to for support at a personal and developmental level. You will be assigned a Buddy to help you settle in and introduce you to colleagues, to make the transition to our organisation as smooth as possible.
We also recognise that our apprentices work hard and study hard. We want our apprentices to have a work life balance. We ensure that all apprentices, especially those studying towards more demanding degree qualifications that they are supported the whole way through their apprenticeship.
There are various networking and professional development events on throughout the year, and you will have ample opportunity to attend many of them.
If you are not sure if you are eligible for an apprenticeship with Sanger Institute, please do not hesitate to contact this email address for general enquiries apprenticeships@sanger.ac.uk