Meet our HR apprentice, Ben Blackburn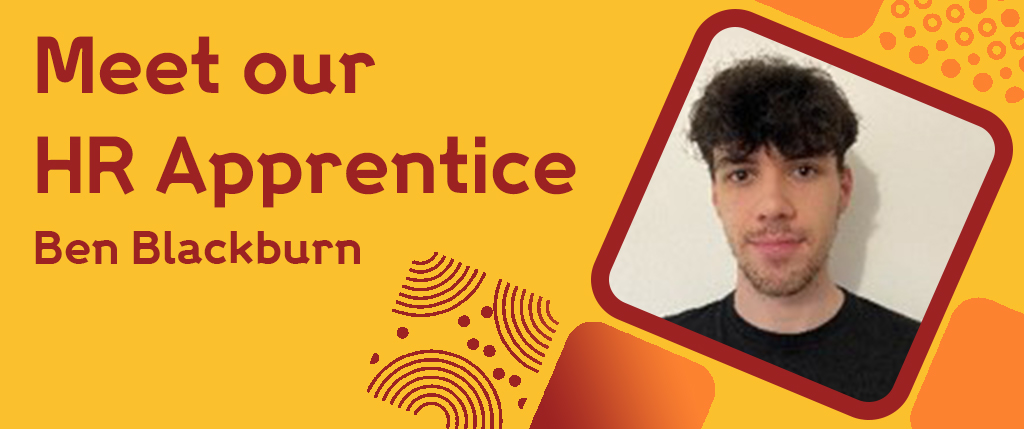 Ben Blackburn joined the Sanger Institute in September 2020. He describes his first six months in the HR team, what the Sanger apprenticeship scheme offers, and his advice to new apprentices.
Tell me about your role at Sanger
As an apprentice at Sanger, you will spend four months in each of the HR teams. I started in HR services where I mostly contributed to the fantastic onboarding work that the team does. Then, after four months I moved into the recruitment team where I assist each member of the team, whilst managing my own workload. This includes managing recruitment campaigns, working on our recruitment inbox, and completing various administrative tasks. I have also recently had the chance to sit on an interview panel which gave me a really exciting opportunity to learn about how we recruit our staff!
As a Sanger apprentice, you gain experience working within the teams whilst working towards your level 3 qualification. You are also given a full day of uninterrupted study time, where you will work on completing assignments and learning about the HR role.
Where did you find the role and what attracted you to it?
I found the role through Instagram. After some research, I quickly decided it would be a great career path in an amazing workplace. 
I really liked the idea of working in each of the HR teams (HR Services, Recruitment, HR Business Partners, and Learning and Engagement) – it is a unique experience that Sanger offers. I was also attracted by the amazing causes that Sanger works toward on a daily basis.
How did you feel about the interview and joining process?
It was very easy, despite the global pandemic. 
I had my interview in January 2020 and that has been the only time I have been on campus! My interview was really engaging. I was shown around the campus to begin with, which took some time as the campus is so big! I then attended the formal interview, which I was nervous about but was eased into by the interviewing panel. I finally had a short meeting with the then two current HR apprentices which really gave me a valuable insight into what I would potentially be doing on a day-to-day basis.
After accepting the position, Sanger sent me all the equipment I needed to be fully prepared to work ready for my start date in September 2020.
How have you found working remotely and what advice would you give to a new starter?
Working remotely can have its challenges, but I personally found it easy to adapt as I had never stepped foot into an office! My advice would be to frequently ask for any assistance you may need, no matter how big or small. The entire HR department has been so helpful and is really appreciative of the work you help them with!
What has been your biggest achievement since joining?
I don't think I could choose one specific achievement. However, I am delighted to have completed my 3rd (out of 6 overall) assignment, so I am just over halfway through my apprenticeship journey! I am also proud to be a part of the COVID-19 response team, which involves being the first port of call should any of our on-site staff unfortunately catch COVID-19. Finally, I am really proud that I was given the opportunity to sit on an interview panel. The experience really highlighted to me how the Institute endorses apprentices getting involved with high responsibility tasks.
What advice would you give to a new apprentice?  
Get stuck in! It really is a great experience which I think any apprentice can maximise by getting involved in as many tasks as you'd like!