Join us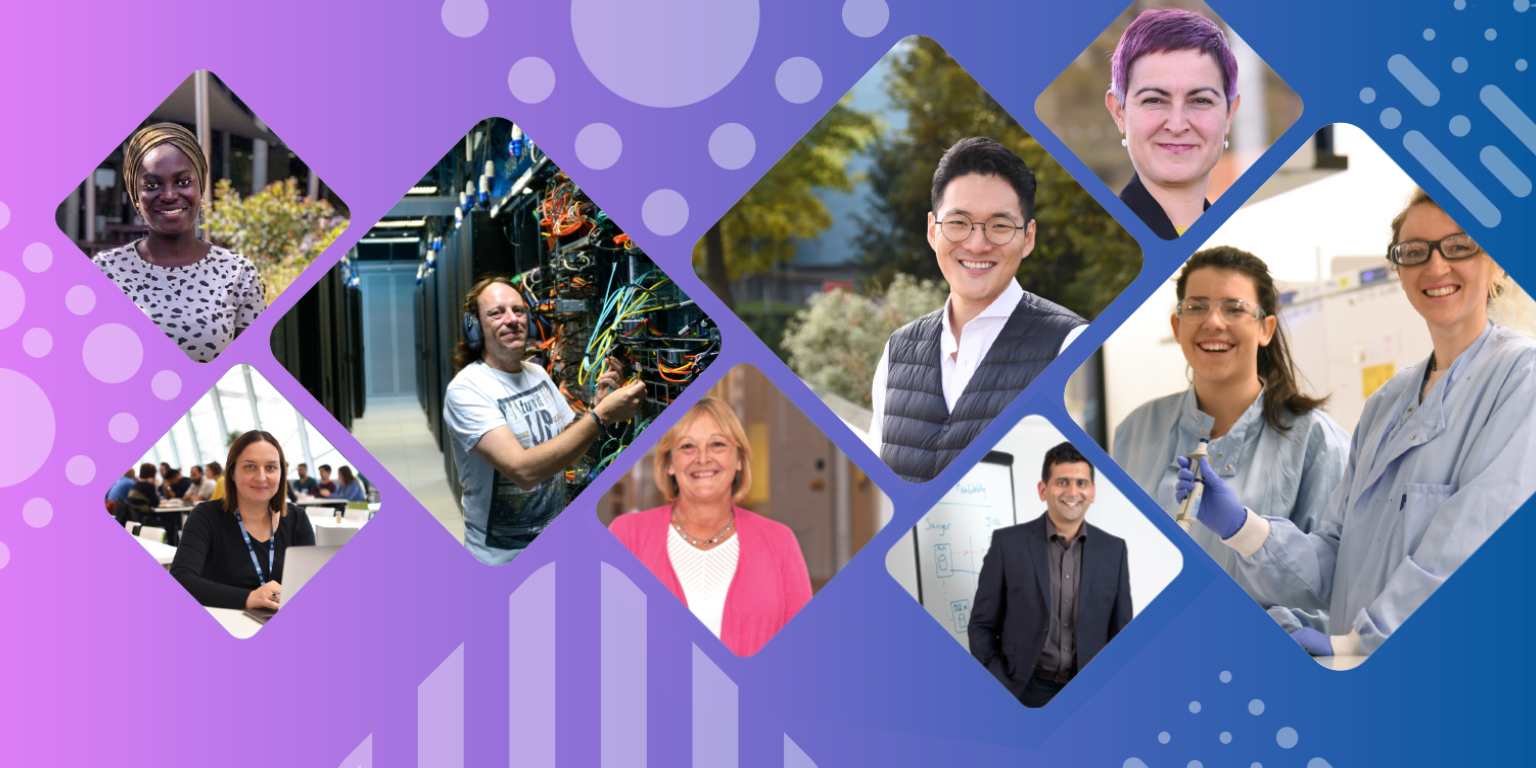 Life at the Sanger Institute is truly unique where collaboration, innovation and support for people as individuals are demonstrated in everything we do. Set across 130 acres, just outside of Cambridge, our people are shaping the future by delivering life-changing science with the reach, scale, and creativity to solve some of humanity's greatest challenges.
We would not be able to do our research without being able to draw on the diversity of experience, skills and knowledge we have on our Campus. We aim to attract, recruit, retain and develop talent from the widest possible talent pool, thereby gaining insight and access to different markets to generate a greater impact on the world.
Our Behavioural Competency Framework
Our Six Core Behaviours have been developed with extensive consultation with our employees, to help define what success looks like to all of us, alongside providing insight on behaviours that can inhibit the environment we seek.
We encourage intellectual curiosity. We want to create opportunities that spark conversations and inspire new thinking as we pursue our common goal of scientific research to maximise the benefits of knowledge obtained through genome sequences.
Core to this is our commitment to building an inclusive community, where all people are respected, heard and supported. Our Behavioural Competency Framework provides a valuable framework that guides the way our people approach different tasks and situations that they face on a daily basis, increasing awareness of their impact that behaviours have on other people and on our overall organisational performance.
We seek consistently high standards of behaviours from every member of our organisation at all levels. These core behaviours are the foundation of all our people processes and our expectation is that they will be weaved into our everyday working life. The behaviours we demonstrate when doing our work is as important as the results we achieve.
We believe it is important to attract people who have the required technical ability and skills, and who also aligns with our core behaviours, to diversify and strengthen teams and the organisation. As part of our recruitment process, we are introducing behavioural based assessments and interviews, where we will seek to identify your individual values and behaviours, ensuring that you will have the potential to flourish in our organisation and the ability to positively influence our culture.
Our Benefits 
We are proud to deliver an awarding campus-wide employee wellbeing strategy and programme. The importance of good health and adopting a healthier lifestyle and the commitment to reduce work-related stress is strongly acknowledged and recognised at Sanger Institute.
There's an attractive benefits package on offer at the Wellcome Genome Campus. We appreciate the importance of achieving work-life balance and support this with a number of family and carer-friendly policies. Plus a flexible working policy for those who may wish to amend their working pattern or arrangement.
We have an attractive benefits package offering a wide range designed to empower your health, wellness, care for family and plan for the future:
25 days annual leave (extra 1 day to a maximum of 30 days for every year you work)
Auto-enrolment into a generous Group Defined Contribution Pension Scheme, with enhanced company contribution (for more information, see our Pensions page)
Up to 2 days annual paid volunteering leave
Up to 10 days paid Emergency Carers Leave per year
Family friendly environment including options for flexible and part-time working, an on-site Workplace Nursery salary Sacrifice Schemes for pre-school children and Summer holiday club
Life Assurance – six times your pensionable pay if you are a member of our pension scheme
Group Income Protection Scheme (if on a contract exceeding 12 months)
Enhanced maternity leave and parental leave
Access to substantial number of courses and training events onsite
Private Healthcare Scheme
Eyecare and Dental payment plans
Concessions and discounts from our corporate perks site
Being part of the Wellcome Genome Campus you will be part of the beautiful working environment with an impressive range of benefits, services and facilities also including:
Free bus service to and from Campus, covering various routes around Cambridge, Saffron Walden and surrounding villages
A car-share initiative
Free parking
A number of on-site venues where you can meet, eat and socialise with colleagues
A thriving Sports and Social Club which provides members with subsidised access to a gym, tennis courts, sports hall, fitness classes and a vibrant social calendar of events