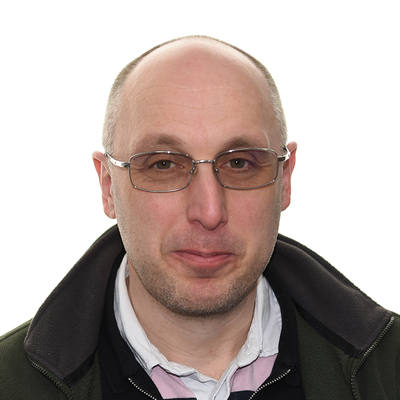 Dr Thomas Whiteley
Team Leader
I lead the Production Software Development team within the Sanger Institute's Information and Digital Solutions.
More
I am proud that I and my team support the important and necessary research being conducted by the Institute's scientists to explore health, disease, and all life on earth. Our software and systems enable our researchers to monitor the rise and spread of bacteria and viruses responsible for global pandemics, investigate how individual cells function and develop within the human body, and capture biodiversity across the UK.
I enjoy working for an organisation that seeks to nurture and develop its staff and I have benefited from the many opportunities here to grow my skills and knowledge. I believe that constantly developing and stretching oneself is important to enjoy one's work and I encourage my team to take every opportunity to acquire new knowledge and experience.
We have a dedicated training budget every year so that team members can go on courses and conferences both at the Wellcome Genome Campus and around the country. In addition, our team sets Thursday mornings aside for individual learning to study any professional skill we need.
I am particularly pleased that, over the history of the group, several members have studied for degrees while working for us. These include people obtaining Masters and Open University part-time degrees. We currently have a degree apprentice in the team.
When we recruit new members to our team, we are less interested in a person's technical background and more in their potential to grow into the role and contribute. We seek to take on people who are naturally curious, interested in how things work, and enjoy collaborating to produce the best results.
If you would like to know more about the team and our work, please visit the Production Software Development group's web page.