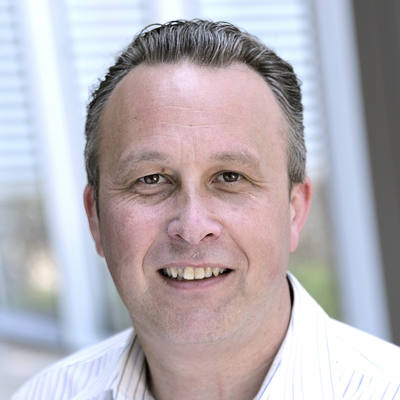 Gary Ward, Msc MBCS
Head of Information & Communication Technology Services
Alumni
This person is a member of Sanger Institute Alumni.
The Enterprise Computing role entails working in partnership with the Scientific Program Groups, the Campus teams and the Head of Scientific Computing to meet the needs of the Institute. Together with the Director of ICT, the aim is to develop and implement the ICT Strategy.
This requires the development of unified approaches in planning capital expenditure, high level communication, R&D with external vendors and the security and governance of IT systems. The ambition overall is to deliver high quality systems and services for the Institute, that are best value for money.
Having been in ICT roles for 30 years, Gary has worked in ICT Service Delivery companies such as Sema Group (later Schlumberger & Atos) and in the Medical and Research Sectors at Cambridge University Hospital (Addenbrookes) in both Technical and Managerial positions. Gary is resposible for the following ICT services:
Service Delivery including Service Desk Function
Infrastructure Management Team
Datacentre Management Team
Core Software Services
Biodata Innovation Centre ICT Customer Relationships
Gary Holds the following Certifications: Prince 2 Registered Practitioner, Business Analysis Practitioner, APMI Project Management Certificate. Gary is a Member of the BCS and was awarded an Msc in Cyber Security with Commendation from University of Northumbria in 2016.