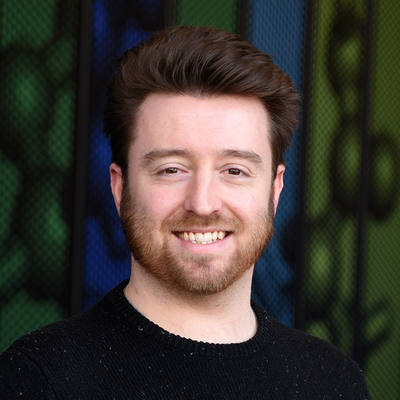 Dr Kenny Roberts
Senior Staff Scientist
Kenny's research focuses upon developing and applying wide-scale spatial transcriptomics approaches to analyse human cell diversity.
My research combines state-of-the-art single molecule in situ hybridisation and sequencing technologies with cutting edge high-throughput microscopy to visualise the expression of genes within human tissues in a spatially resolved manner.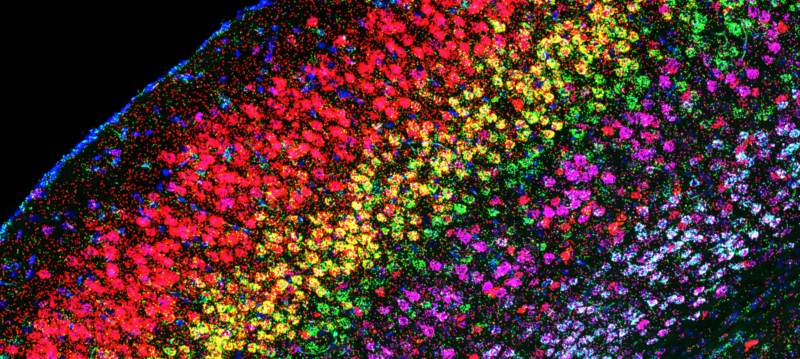 My role incorporates two main themes: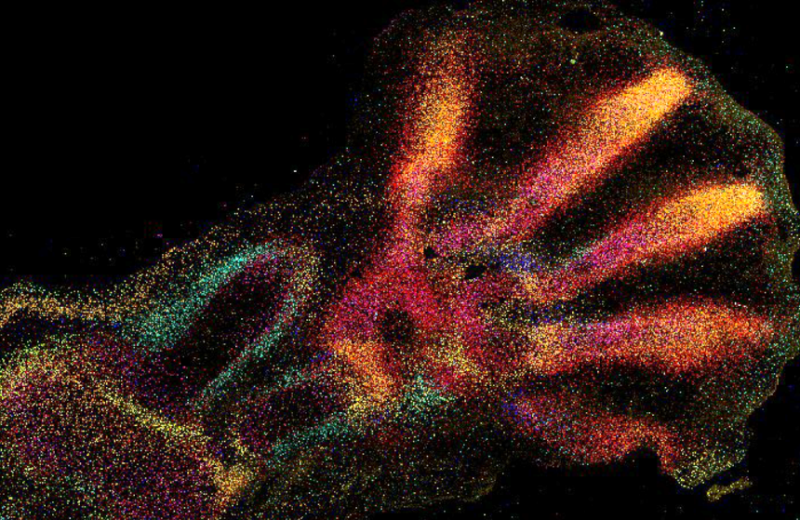 Technology development and establishment. The world of spatial genomics and transcriptomics has exploded in recent years, along with the breadth of technologies available. I work closely with external collaborators and industrial partners to develop, transfer, and establish spatial technologies such as Xenium in situ sequencing, as well as adjacent imaging technologies such as flow cell-mediated cyclic microscopy, within the Cellular Genetics programme.
Biological application of spatial technologies. I collaborate closely with colleagues in histology, microscopy, and image analysis to generate spatially-resolved biological data that complement single cell transcriptomic approaches. Together, these themes are the bedrock of many Human Cell Atlas projects: my current projects include mapping of the developing spine with Sam Behjati's team, mapping of the developing limb and joints with Sarah Teichmann's group, and atlasing of breast cancer with Lucy Yates.
Previously, I wrote my doctoral thesis on the characterisation of a highly conserved long non-coding RNA CEROX1, a novel regulator of mitochondrial energy metabolism and central nervous system development.
My timeline
Senior Staff Scientist, High Throughput Spatial Genomics Initiative

Staff Scientist, High Throughput Spatial Genomics Initiative

Post-Doctoral Fellow, Wellcome Sanger Institute

Completed D.Phil. Human Genetics and Physiology at the University of Oxford

Awarded M.Biochem., Molecular and Cellular Biochemistry, University of Oxford
Wellcome Sanger Institute
My publications
Loading publications...