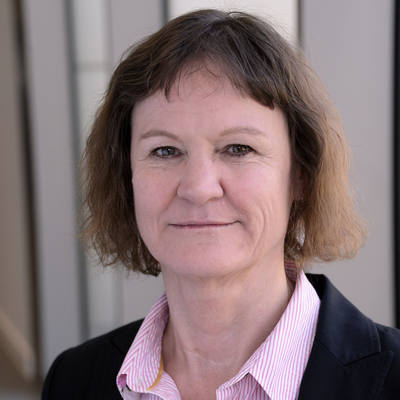 Genny Kiff
Previous Interim CFO
Alumni
This person is a member of Sanger Institute Alumni.
Genny was the interim CFO for the Wellcome Sanger Institute until March 2018. The role was a key business partner to the CEO, COO and the Board having a key role developing the strategy and ensuring the short and longer term budgets are aligned to the strategy. Other key responsibilities were to develop staff, systems and processes to provide critical financial and operational information to the CEO, COO, Committees and Boards.
Prior to the interim CFO role, she has worked at Wellcome Trust for 16 years and was Head of Financial Planning and Reporting where her responsibilities included financial planning and reporting to the Board, investment accounting, financial systems, procurement and business financial services for the development of new legal entities. She has served as a Director on the boards of a number of investment, biotech and charitable entities. She has been a member of a number of Finance and Audit Committees including Structural Genome Consortium, Hilleman Laboratories Limited , DBT Wellcome Trust Indian Alliance Trust and Consortia for National Health Research in Kenya.
Prior to joining the Wellcome Trust she worked at Ernst and Young in New Zealand where she qualified as a chartered accountant with major clients being AMP, Sun alliance Insurance, Mallinckrodt, Toyota and TransAlta. Prior to Ernst and Young she was a research scientist with GEC Hirst Research Centre (London).