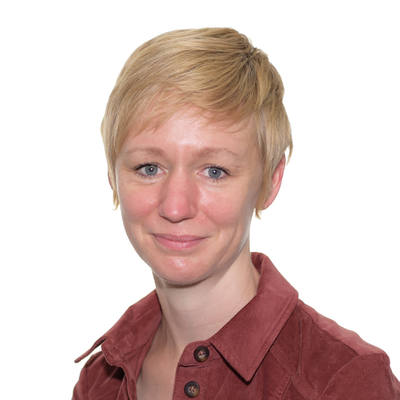 Dr Caroline Howard
Senior Scientific Manager
Caroline is responsible for overseeing the management of the wet lab processing of samples that come to Sanger to fulfil the scientific aims of the Tree of Life programme. This work involves developing and embedding processes, research and development of new protocols and equipment, developing systems to track work and samples, and working with colleagues and collaborators. 
Caroline leads the Tree of Life Core Laboratory team, ensuring that samples are progressed through sample preparation, DNA and RNA extraction, and are fed through to central Sanger teams in order to generate all the required data for reference genome assembly.
As a key part of Genome Engine Management, the Core Laboratory generates data for use in the ToL Assembly and, subsequently, Genome Reference Informatics Team.
Caroline has been closely involved in key software development projects, as a Product Owner on the bespoke Sample Tracking System (STS) and customised Benchling platform.  Working closely with Tree of Life Enabling Platforms and other teams across different time zones and skill sets, helping to deliver working solutions.
The heart of the Core Lab is focussed on the development and scaling of processes to generate the data required to produce reference genomes for species across biological diversity.  Working closely together, the team develop and standardise protocols for different sample types whilst ensuring the overall data flow continues at pace.  Balancing and applying these processes is key to advancing work, and delivering the ambitious targets of the Tree of Life programme.