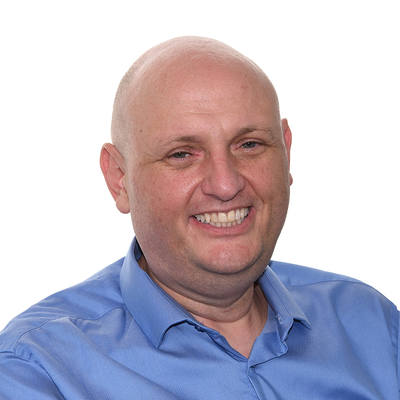 Nathan Cunningham
Associate Director of Platform Solutions
I lead the design, delivery and management of the Wellcome Sanger Institute's digital infrastructure investments and platform solutions.
about
My role is to provide strategic leadership for the development of the Wellcome Genome Campus' and Sanger Institute's data storage, data sharing, networks and digital infrastructure solutions.
It is a fascinating and exciting time to be involved in genomics research, and at the Sanger Institute in particular. The Institute has the ability to conduct genetic, single-cell and cellular imaging and spatialomic research at a scale few can match. The data its experiments generate have the potential to unlock understanding of health and disease and life on earth with at a resolution previously unimaginable.
However, the sheer volume of data and compute required to unlock these insights is equally large. So a key part of my role, and that of my teams in Platform Solutions, are to develop and maintain innovative, robust and scalable solutions for the storage and analysis of this data, along with the IT infrastructure and support services our scientists need to work with the minimum of friction.
An equally important challenge is to ensure that the benefits of the Sanger Institute's research are not only reaped by the Sanger scientists but power the next wave of genomic and health research by the global scientific community. The Sanger is a world leader in providing open data, together with the support and tools for others to use it to make new findings.
I am proud that the Platform Solutions teams I lead are dedicated to ensuring that the benefits of Sanger's research are maximised for the entire global research and healthcare community. The collective experience that I and my teams have operating at the helm of high-profile Research IT, campus infrastructure, network technology and data centre transformation projects enable us to constantly horizon-scan to deliver new platforms and products.
We have developed and operationalised new public/private cloud, hybrid cloud, and other outsourcing strategies to transform high-performance computing services to support an extensive portfolio of multidisciplinary research.
To achieve our goals to deliver and transform complex research platforms and services, I and my team work in close partnership with our administrative and research colleagues. We take a people-focused approach to truly understand the needs and future requirements of the Campus' and the Sanger Institutes' scientists and support staff.
We continually expand our knowledge of current and future technologies so that, when we fully understand our researchers' ambitious goals and needs, we are well-positioned to provide expert guidance on the most cost-effective, future-proofed products and solutions. In addition, we have built a culture of innovation that supports new ideas, enabling continuous improvement to deliver roadmaps of technology transformation to ensure that our infrastructure is able to scale to future needs and opportunities.
My timeline
Associate Director of Platform Solutions, Wellcome Sanger Institute

Head of Research Technologies, University of Surrey

Head of Research Computing, Norwich Biosciences Institute

Director of Research IT and Infrastructure, The University of Sheffield

Assistant Director of Research IT, The University of Sheffield

Big Data, Associate Director, University of Essex

Head of Science and Data Services, Schmidt Ocean Institute

Head of Polar Data Centre, British Antartic Survey

Data Scientist/Manager, British Antartic Survey