The Wellcome Trust Sanger Institute responds to the Chief Medical Officer's annual report 2016: Generation Genome
The UK Chief Medical Officer's report has highlighted the key role genomics and genetics will play in future healthcare provision. Associate director Dr Julia Wilson and honorary faculty member Professor Sharon Peacock comment
Professor Dame Sally Davies's eighth independent report to government as CMO – Generation Genome – looks at how genomics can improve health and prevent ill-health.
Below Dr Julia Wilson gives the Wellcome Trust Sanger Institute's response, and in a related post on our blog site Professor Sharon Peacock outlines how using genomics is changing the way infectious disease outbreaks are identified, treated and controlled.
Genome Research Limited

Julia Wilson, associate director at the Wellcome Trust Sanger Institute

"The Wellcome Trust Sanger Institute welcomes the Chief Medical Officer's report that acknowledges the central role of genomics in improving future healthcare. From the beginning, the Sanger Institute has been instrumental in powering the genomic revolution. Medical treatments and diagnoses have been transformed by genomics and genetic research in conditions as diverse as inherited diseases, infections and cancer. This will continue as we reveal further the secrets of genomes which will drive the development of personalised medicine in the UK."Dr Julia Wilson Associate director of the Wellcome Trust Sanger Institute
How genomics is transforming infectious disease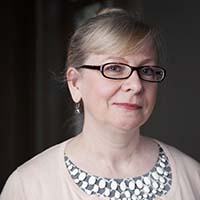 The UK Chief Medical Officer's annual report 2016: Generation Genome has highlighted the vital role genetics and genomics will play in UK NHS healthcare and medicine. Professor Sharon Peacock helped write the report's chapter on Infectious disease and has written a blog outlining how genomics is set to transform how doctors diagnose and treat outbreaks.
Blog: Chief Medical Officer's fifth annual report (advocacy volume) on genomics highlights the potential for pathogen genomics in patient diagnosis and infection control
Selected websites
The Wellcome Trust Sanger Institute is one of the world's leading genome centres. Through its ability to conduct research at scale, it is able to engage in bold and long-term exploratory projects that are designed to influence and empower medical science globally. Institute research findings, generated through its own research programmes and through its leading role in international consortia, are being used to develop new diagnostics and treatments for human disease.

Wellcome exists to improve health for everyone by helping great ideas to thrive. We're a global charitable foundation, both politically and financially independent. We support scientists and researchers, take on big problems, fuel imaginations and spark debate.