Supporting translational research at the Sanger Institute 
Six innovative projects have been selected by the Translation Committee for their potential of delivering novel approaches for the advancement of healthcare
From simplifying sequencing protocols developed at the Sanger Institute and making them compatible with low-cost platforms, to building the first genome-wide antigenic screening microarray for Haemophilus influenzae, the Translation Committee at the Wellcome Sanger Institute has decided to fund six promising projects. Each of these projects has the potential of bringing our research closer to delivering societal benefit. This year's Translation Committee Fund received a record number of applications, a total of 12 projects with representation from all five scientific programmes, which shows the Institute-wide potential for translating the Sanger Institute's science.
"The proposals that we received for this funding call are of an incredibly high standard. By applying Translation Committee funds we are supporting key activities that will take these opportunities closer to delivering societal benefit."

Adrian Ibrahim,Head of Technology Translation at the Sanger Institute
To Foad Rouhani and his team at the Sanger Institute, the fund offers them the opportunity to explore the mechanisms of how human somatic cells could be reprogrammed into stem cells in a more efficient way. This is a project they have been developing over the last year in conjunction with the University of Cambridge.
"We're hoping that with this funding we'll be able to generate the preliminary data needed to firstly, take a further step towards translation with regards to intellectual property, and secondly, enable us to then apply for bigger grants focusing on the mechanisms of generation of induced pluripotent stem cells in humans in more depth. Our ultimate aim is to develop safe and effective cell-based therapies for patients."

Foad Rouhani, Clinical Research Fellow at the Sanger Institute
The Translation Committee is a group of individuals with representation from both within the Sanger Institute and external to it, that have backgrounds spanning genomics research, discovery and development. The objective of this fund is to enable projects that, if successful, will accelerate the pace at which Sanger science is able to create real-world impact. The Translation Committee Fund has been funding innovative science for over ten years.
Professor Jukka Corander, Associate Faculty at the Wellcome Sanger Institute is one of the successful applicants, and his work on the Haemophilus influenza vaccine has clear potential for healthcare benefit. The Haemophilus influenza serotype b vaccine has led to a significant reduction to bacterial infections that cause a number of serious illnesses, such as meningitis or pneumonia, particularly in young children. However, the vaccine does not protect against colonization by other H. influenzae strains, therefore it remains a significant cause of disease which has been steadily increasing for the past 20 years.
"Securing the translation funding means that we can take a major step towards a future paediatric vaccine for non-typeable Haemophilus influenzae that could prevent a significant amount of disease globally and lead to decreased use of antibiotics for treatment of pneumonia and some types of ear infections, for example. We will be able to use the translation funds to design experiments allowing the identification of promising leads for further pre-clinical vaccine research."

Professor Jukka Corander, Associate Faculty at the Wellcome Sanger Institute
Sanger Postdoctoral Fellow, Physilia Chua leads a project that will empower partner labs and academic institutes, especially in low-middle income countries, by making accessible an inexpensive tool that will allow them to work more effectively on the ground.
"This fund allows us to accelerate the translation of our high-throughput methods to low-cost, low-throughput platforms. This means that in the near future, we can use these panels anytime, anywhere, for species identification."

Physilia Chua,postdoctoral fellow at the Wellcome Sanger Institute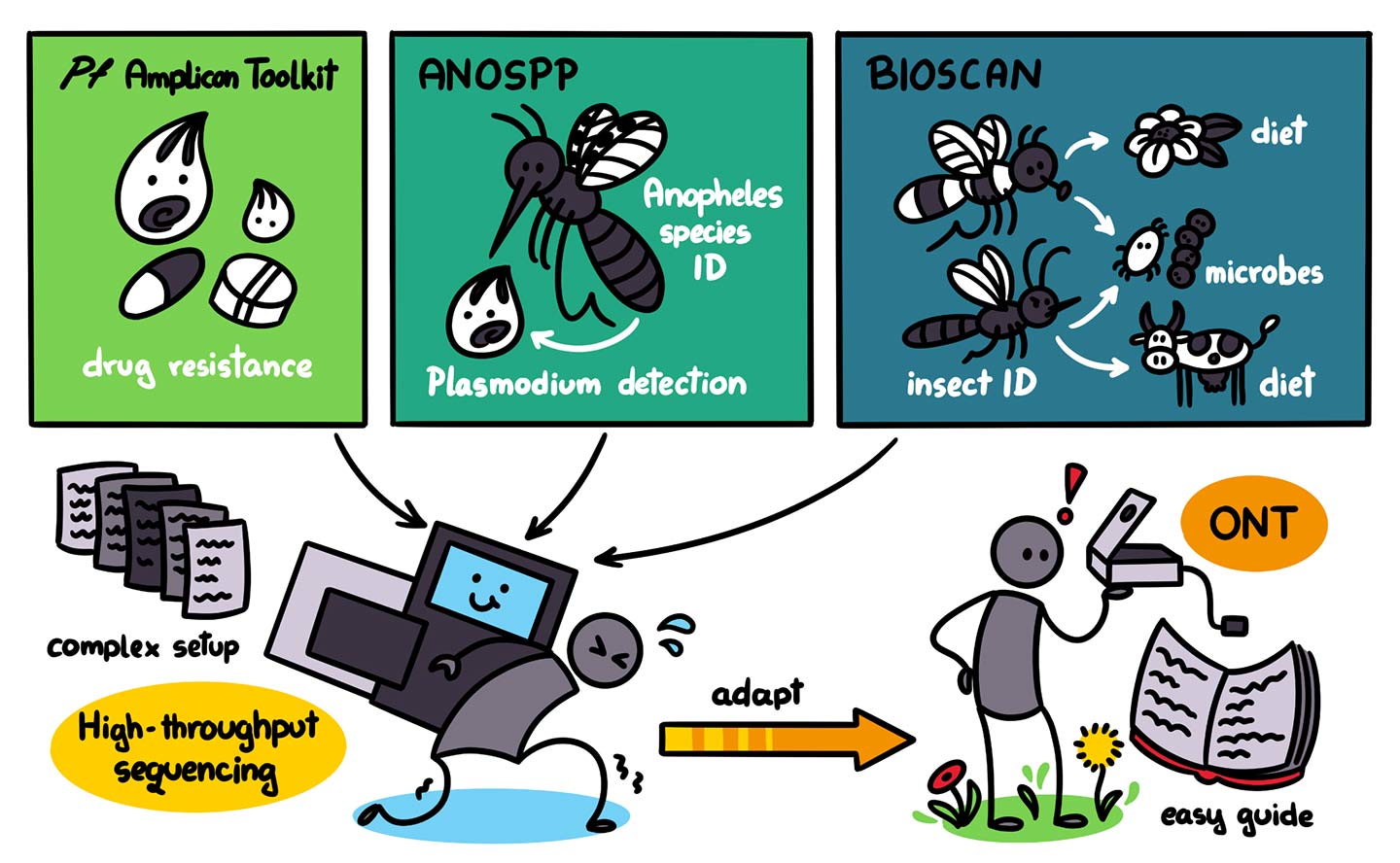 For PhD student, Vitalii Kleshchevnikov and his team, the fund will allow them to develop a platform with the potential to predict and generate specific cell types in vitro. This, in turn, might allow academics and pharmaceutical companies who are interested in generating more efficient recipes to create cell types that will then act as models for certain disease types.
"We are building state of the art machine learning methods to understand gene regulation rules, improving on previous work and helping us generate more fine-grained cell types. This fund will help accelerate this work."

Vitalii Kleshchevnikov,PhD fellow at the Wellcome Sanger Institute
The Translation Committee Fund has enabled successful stories at the Wellcome Genome Campus, such as catalysing the work of our malaria researchers, supported research discoveries that enabled Sanger spin-outs such as Microbiotica, or closed the gap between genetic counsellors and the public with the work from the Engagement and Society team at Wellcome Connecting Science.
Rasa Elmentaite and Jimmy Lee work within the Human Cell Atlas project at the Sanger Institute. In it, they are looking at cells as the basic units of life, trying to understand what each cell does exactly, as there are still great unknowns. Their team is trying to map out the  different cell types, their molecular characteristics and where they are located in the body. Without this, they cannot describe all their functions and understand the networks that direct their activities.
"In the Cellular Genetics programme, we think deeply about what underpins cell types, states and their dynamic interactions in human tissues. We believe that our experience with the Human Cell Atlas and single-cell technologies can bring invaluable insights into cell type derivation and accelerate the development of novel and life-saving cell therapies."

Rasa Elmentaite and Jimmy Lee, researchers in the Human Cell Atlas project at the Sanger Institute
For Valentina Migliori, staff scientist at the Sanger, the fund gives her team the ability to work on new ways to differentiate stem cells into the three main lines that are clinically approved in the UK for quicker and simpler processes.
"For me, it also means I can get more independence and focus on an area of research I'm especially keen on and which I see has the possibility of accelerating discoveries that will meaningfully impact society."

Valentina Migliori,staff scientist at the Sanger Institute
For all six applications, the Wellcome Sanger Institute Translation Committee Fund enables the progression of a translational project which does not fall under the scope of core scientific funding. It is also the first step to providing a proof of concept, which may then be licensed as a product, or service, which will accelerate the Wellcome Genome Campus' mission of providing tools for the advancement of science, stemming from genomics research.