Wellcome Sanger Institute
Global Pneumococcal Sequencing Project
A worldwide genomic survey of the impact of vaccination on the pathogen population
About the Global Pneumococcal Sequencing Project
Streptococcus pneumoniae (the pneumococcus) is the leading cause of pneumonia, septicaemia and meningitis in young children. Pneumococcal conjugate vaccine (PCV) targets the capsule surrounding pneumococcal cells has proven to be very effective in reducing pneumococcal disease. However, there are at least 100 different forms of capsule, or serotypes. The current PCVs are only able to target some serotypes and the population overall is able to evolve to evade the vaccine. This creates an arms race between vaccine and pneumococcus.
The Global Pneumococcal Sequencing project employs whole genome sequencing to sequence large number of isolates, especially those from low- and middle-income countries where disease burden are high, to create a picture of the evolution of pneumococci during the introduction of PCVs. By March 2021, the GPS project sequenced 26,100 pneumococcal genomes representing 57 countries.
This project is funded by the Bill and Melinda Gates Foundation and the Wellcome Trust and led by Prof Stephen Bentley at the Wellcome Sanger Institute.
Further details on the the GPS project can be found here.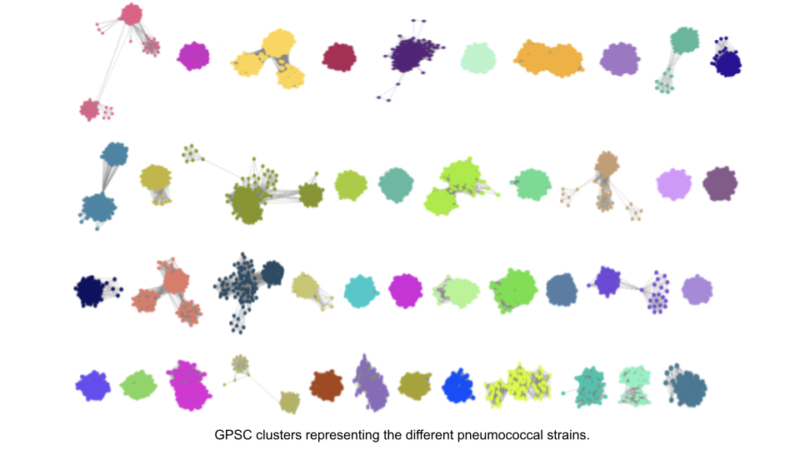 Contact
If you need help or have any queries, please contact us using the details below.
External partners and funders
Wellcome Sanger Institute