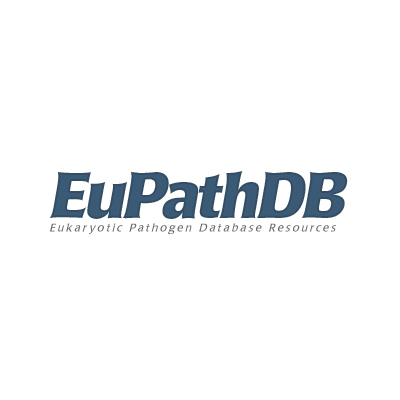 EuPathDB is a eukaryotic pathogen resource. It is an integrated database covering numerous eukaryotic pathogens including Plasmodium and Trypanosoma.
About EUPathDB
The Eukaryotic Pathogen Genome Database is an NIH/NIAID funded Bioinformatics Resource Center. The EuPathDB team is mainly distributed between the University of Pennsylvania in Philadelphia, Pennsylvania and the University of Georgia in Athens, Georgia.
As part of an internationally coordinated effort, the Parasite Genomics team provides EuPathDB with curated reference genomes for Plasmodium and provides the infrastructure for off-site curation of Kinetoplastida at the University of Liverpool. The data can be accessed on PlasmoDB and TriTrypDB.
Partners
The Eukaryotic Pathogen Database (EuPathDB) has been developed as a Bioinformatics Resource Center (BRC), with support from the US National Institutes of Health (NIH). Additional funding for a kinetoplastid component (TriTrypDB) was recently provided by the Bill and Melinda Gates Foundation, in coordination with independent support for kinetoplastid annotation from the Wellcome Trust.David S. Roos (EuPathDB joint-PI, Kinetoplastid Resources co-PI, FungiDB co-PI)Brian P. Brunk (EuPathDB Senior Project Manager)Christiane Hertz-Fowler (Kinetoplastid Resources PI, (on behalf of UK co-PIs))Omar S. Harb (EuPathDB Scientific Outreach Manager)Jessica C. Kissinger (EuPathDB joint-PI)Jason E. Stajich (FungiDB co-PI)Christian J. Stoeckert (EuPathDB co-PI)
Contact
If you need help or have any queries, please contact us using the details below.
Wellcome Sanger Institute