Wellcome Sanger Institute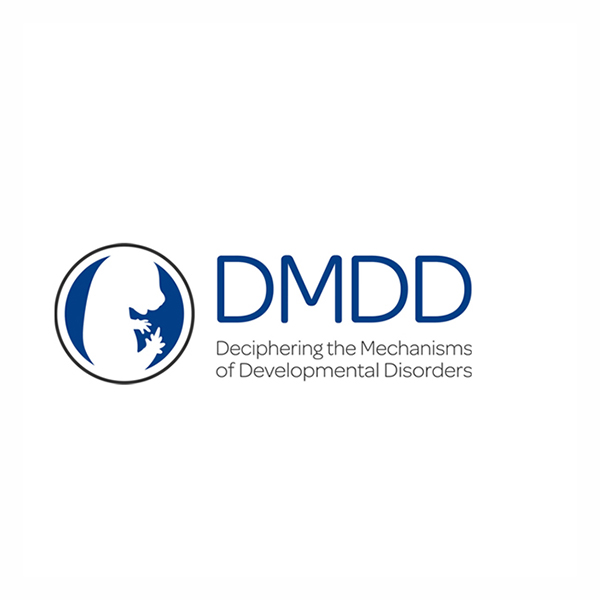 Deciphering the Mechanisms of Developmental Disorders (DMDD)
About the Deciphering the Mechanisms of Developmental Disorders project

DMDD is an international consortium of scientists who, together, have expertise in almost every aspect of embryo development. The programme's mission is to further understanding of developmental disorders by imaging and phenotyping embryonic-lethal mouse lines. At the heart of the project is an online database, where all data is freely available to the biomedical community.
Early analysis of the embryonic-lethal data has suggested links between specific genes and heart defects in the developing embryo. DMDD's goal is that the scientific community exploits the database to the full, sparking new areas of study or broadening existing research into the genetic basis of developmental disorders.
To facilitate future research, the mouse lines are archived and are available via Infrafrontier.
Imaging
DMDD is pioneering the use of High-Resolution Episcopic Microscopy (HREM) in studies of embryonic lethal mouse lines. This technique produces images of incredibly high resolution through the whole embryo. It means that embryos with a lethal gene mutation can be compared to their wild-type siblings in exquisite 3D detail.
Phenotyping
The programme's embryo images are studied by expert anatomists, who identify abnormalities in a range of organs and tissue structures. Placentas are also studied, in order to understand the effect of embryonic lethal gene knockouts on placental development.
Online database
All DMDD data is available to view and study online via an online database, which is an ever-expanding resource for developmental biologists and clinicians.
Embryo images can be searched by gene, phenotype or tissue, enabling researchers to identify previously unstudied genes or phenotypes relevant to their own work. A library of normal embryos is also provided for comparison.
Contact
If you need help or have any queries, please contact us using the details below.
External partners and funders
Wellcome Sanger Institute