Application advice and FAQs for Tech Talent Scheme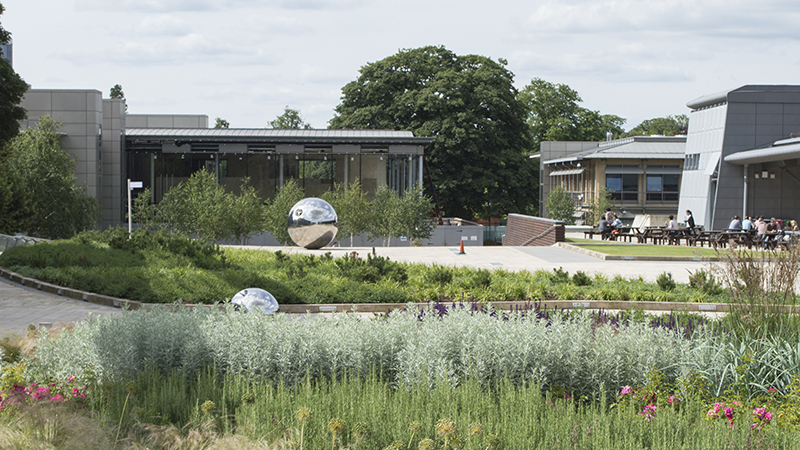 Hints/Tips 
Take your time to read each question and answer them fully. In your application, present clear evidence that you possess the qualities and skills required.
Sell yourself, but make sure your answers are relevant, focused and truthful.
We are interested in your drive, passions, and motivations. We want to know about your achievements but also what you have learnt from your experience. 
Take the time to review your application before submitting.
Check grammar and spelling carefully. Ask a friend or family member to review your application before you submit. 
Utilise the information provided both on our website and in the job pack. 
Familiarise yourself with our Behavioural Competency Framework and tailor your responses to demonstrate how your experience aligns with our values.
If at all unsure, reach out to us. We have a dedicated team looking after all queries/applications for our Tech Talent Scheme please email: mtscontact@sanger.ac.uk 
Process: 
 What do you need to apply: 
A copy of your CV (if relevant) including relevant experience, qualifications, and achievements. 
The TTS job pack 
Access to the TTS web page 
Submit your application and a copy of your CV by 22nd May.
If you are successful you will hear back from us by 15th June with an invite to the Assessment Centre.
The Assessment Centre(s) will be held from 20th June – 1st July. Candidates will only need to attend 1 Assessment Centre day.  
If you are required to attend a second interview after the Assessment Centre you will be invited to that interview by 4th July. 
If you are successful you will hear back by 11th July with an offer. 
All candidates will be communicated to whether they are successful or not, however we regret we will only be able to give feedback to those candidates who have attended an assessment centre.
FAQs
What qualifications do I need to be successful in my application?
Degree (Hons) or equivalent relevant experience in computer science or associated disciplines, including areas such as:

Software lifecycle delivery and development methods 
Systems engineering and systems administration
Agile software development 
Statistical data analysis and data lifecycle management 
Information and cyber security 
What measures have been taken to ensure our recruitment is diverse and inclusive to all?
We are committed to fostering an inclusive, stimulating and rewarding culture where everyone can thrive and diversity is celebrated. This starts with our recruitment process, interviews and assessment centre and continues throughout your work lifecycle with us.
We want to make applying for a vacancy and participation in our recruitment processes accessible to all. We will be available to assist you at any stage of the recruitment process and discuss any potential barriers you may face, in order to find and offer solutions tailored to your requirements.
We encourage you to contact Michelle Craske: mc29@sanger.ac.uk (Recruitment Manager) in confidence to discuss how we can support you. 
We also welcome feedback on our recruitment processes so we can continue to learn and support those who face barriers applying for jobs and attending interviews. If you would like to provide feedback on the recruitment process please contact: mtscontact@sanger.ac.uk 
All interview and assessment volunteers have been trained on our Unconscious Bias course. Our aim is to nurture a culture where employees are supported to reach their full potential and are valued for their differences in thought, background, experience and perspective. To learn more about our EDI Strategy at Sanger Institute see: https://www.sanger.ac.uk/about/equality-in-science/edi-overview/ 
What key dates should I be aware of?
Q&A session: 28th April at 3pm
Assessment centres: Week of the: 20th June – 24th June
How will my application be reviewed?
We evaluate applications based on relevant skills and experience to the role, our behavioural competency framework as well as interest in the scheme and the Sanger Institute. We want to know about your technical experience and skills and how you have used these skills to implement successful project delivery.
At the Sanger Institute, we have six core behaviours that are required for success in all roles, bringing a common benchmark for 'how' we work, which is as important as the outputs we deliver (the 'what' we do). We use the Behavioural Competency Framework to evaluate how you would fit within Sanger. 
Am I required to submit a cover letter with my application?
Cover letters are not required, please answer the questions within the application form as fully as you can. (CV's are optional). 
What happens after the scheme ends? 
Upon satisfactory completion of the scheme, all successful candidates for the TTS will be offered a permanent position within the organisation. 
How does the Tech Talent Scheme differentiate from the Management Training Scheme?
The main difference between the Tech Talent Scheme and the Management Training Scheme is that there will be three rotations around our IT functions instead of four rotations across the whole institute. If you are interested in looking at our rotations please take a look at the webpage or job pack. Similarly to the Management Training Scheme, all Tech Scheme members will have access to a wide range of on and off-site events and training funded by the institute
Can I choose the departments I rotate between?
We have added a preference section on the application form. By completing this we will try to accommodate all trainees preferred rotations, however, this cannot always be guaranteed.
How does the interest-free loan work and what is it for?
New staff who are required to relocate will be offered a £2,000 interest free loan which will be paid back via a salary sacrifice, this should be used to help fund expenses of relocation, for example, a housing deposit.
What is the expectation towards hybrid working?
All trainees are expected to work on campus at least three days per week. Working arrangements regarding this should be made with the host manager.
I live outside the UK, can I still apply for the scheme?
We can only support student visa holders currently residing in the UK.
Who should I direct my questions to?
If you have a question about any stage of the application process or about the scheme please contact: mtscontact@sanger.ac.uk and one of our team will get back to you.