Experience of remote on boarding at Sanger Institute with Ian Vermes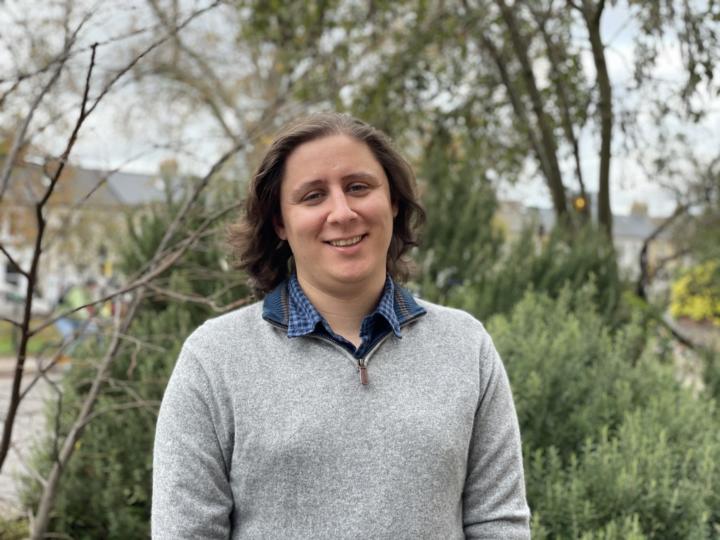 People remain at the centre of everything that we do, and that includes our response to COVID-19.
The Wellcome Genome Campus closed all but essential functions and facilities back in March 2020. We have since conducted all interviews, and on boarded new employees all virtually.
Starting a new role isn't always easy, Ian Vermes started in May 2020 and hasn't even set foot on Campus or met his line manager in person!
What was involved in your virtual recruitment and how did you prepare?
I had three interviews that included a coding challenge, one presentation and an informal interview with someone in the COSMIC team. I had three people on the interview panel. For my first interview I revisited the job description, identified as many areas of my professional experience that satisfied the job expectations, and researched about COSMIC – though I had long been aware of what Sanger Institute was achieving. The coding was a mini-project and gave me the opportunity to get a little insight into the role I would be doing. My presentation was about previous work and working practices I had developed with my former employer.
How did you feel about your interview?
I felt mixed emotions throughout the process. I was excited and anxious during and after the first interview. I was surprised by the scope of the coding challenge compared to the other companies I was being interviewed by. Although the coding task was challenging and time consuming, it was nice to speak to other people in the COSMIC team about the process.
Do you have any advice for people interviewing virtually in the current climate?
Be honest with your current living and working situation. It's also an opportunity to discuss your experience working remotely, if any.
Even though you didn't see our campus or meet your line manager and colleagues, what sold the role to you? 
I had dreamed of working for Sanger Institute for years. The friendliness and support shone through all my interviews. I know people that work at Sanger Institute and have stayed so I was confident that I would be happy with my decision to join.
How were you supported during your first week?
I started early into lockdown, so everyone was trying their best to get me set up. I didn't manage to get access to everything straight away but my team and managers were understanding and supportive.
What are some of the challenges you have faced? 
I had already spent a year and a half working remotely in my last role so I was very comfortable with the challenges. I still wanted to understand how the team I collaborate with work, and the management structure of Sanger Institute. There's also a lot of technical jargon that I had to get on board with quickly, such as CASM-IT team, WR? IRODS?
Do you have any advice for people starting a new role virtually?
Take the plunge, it's 100% worth it! Most teams have adapted to a remote-first approach. COSMIC has smashed it, and I am thoroughly enjoying it all.