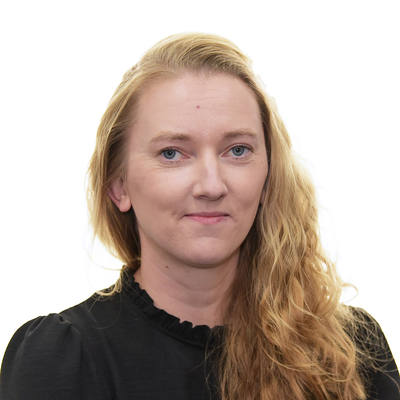 Dr Diane Swallow, PhD
Postdoc Programme Senior Administrator
I support Sanger's Postdoctoral Fellows to get the most from their appointments by coordinating the implementation of Postdoc-specific training, careers and networking opportunities, and the activities of the Postdoc Committee who champion our Postdocs and their unique needs across Campus.
Supporting Postdocs to reach their potenital
I am passionate about supporting Early Career Researchers to reach their potential. Postdoctoral appointments are short intense periods of further scientific training, with an increasing focus on leading a project and developing a research niche. While simultaneously delivering results that push the boundaries of science, Postdocs must also think about their futures. They must balance their projects with non-scientific and personal development opportunities, as well as expanding their network, to help them identify and prepare for their chosen career path. It is a privilege to support such a dedicated and talented community with the later aspects of being a Postdoc.
As the Postdoc Programme Senior Administrator, my role covers three core areas:
Postdoc activities – I ensure Sanger's Postdoc Programme delivers varied and exciting training, careers and networking activities for the 120-strong Postdoc Community by working collaboratively with stakeholders, including Postdoc themselves. For me, this includes event planning, publicity, project management, budget management and coaching/training of junior stakeholders. The Postdoc community is incredibly diverse so I strive to ensure we cater for varied interests and career plans and make events as inclusive as possible to support attendance of all personalities, backgrounds and personal circumstances.
In the past year I have helped deliver:
A 2-day Postdoc Retreat bringing Postdocs together for a focussed period of workshops, inspirational talks and networking activities.
Career management workshops and follow-up 121 career coaching sessions with STEM career consultants.
Careers talks during Postdoc Appreciation Week celebrating the success of former Postdocs and shining a light on various career paths.
A 'lunch with leaders' series, bringing those from fields such as publishing, venture capital and start-ups to speak with Postdocs about their progression into Leadership roles.
Postdoc advocacy – The Postdoc Committee, comprising Postdoc Reps, Faculty and Non-science Staff, oversees the Postdoc Programme and meets regularly to review activity and explore emerging challenges or ideas. I act as secretary at these meetings and take on some (strategic) project work to help the Committee deliver its objectives. This can include developing frameworks & documentation, running surveys, analysing data, writing reports and giving presentations. Our 2021 survey exploring the impacts of the COVID-19 pandemic on our Postdocs, for example, led to additional 6-month contract extensions, workshops on wellbeing and resilience and a research support scheme for Postdoc parents to recover lost productivity.
The Postdoc Committee also frequently consults with Teams across Campus to raise awareness of Postdocs' unique needs and ensure these are considered during the review/creation of core policies and initiatives. I represent Postdocs at groups and forums such as Sanger's Equality, Diversity & Inclusion Forum, the Campus-wide Equality in Science Group, the Sanger Excellence Fellowship Working Group and the (external) stakeholder panel for the Prosper project, led by the University of Liverpool.
Postdoc engagement – A great part of my role is interacting directly with Postdocs. I am a friendly and informative point of contact for all Postdocs; reaching out to new starters during the on-boarding process and introducing them to the Programme and each other through the 'Postdoc Programme 1-0-1'. I also create regular newsletters and fliers for the Postdoc community sharing details of upcoming opportunities and activities, as well as wider Institute news and developments.