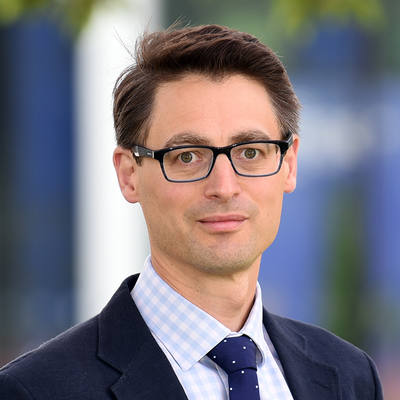 Mr Thomas Mitchell, FRCS
Clinician Scientist Fellow
Tom Mitchell's research programme focusses on understanding how kidney tumours initiate, evolve and evade treatment. The motivation for this body of work is provided by the patients he treats as a Consultant Urologist at Addenbrooke's Hospital where he specialises in the surgical treatment of kidney cancer.
I am interested in deciphering how tumours evolve over many decades from normal healthy cells. Increasingly, my interest lies not only in understanding and modelling somatic mutations acquired in the developing tumour, but also how these cancer cells interact with their multi-cellular micro-environment. The over-arching aim of these approaches is to improve the clinical management of patients with cancer.
My timeline
Cancer Research UK/ Royal College of Surgeons Clinician Scientist Fellowship, Wellcome Sanger Institute

Honorary Consultant Urologist, Addenbrooke's Hospital

FRCS (Urol): Fellowship of the Royal College of Surgeons of England

Academic Clinical Lecturer, Cambridge University

Honorary Specialist Registrar, Addenbrooke's Hospital

Academic Clinical Fellow, Cambridge University

Core Surgical Trainee, Gloucestershire NHS Foundation Trust

Foundation Doctor, Gloucestershire NHS Foundation Trusts

BMBCh, Bachelor of Medicine and Surgery, University of Oxford

DPhil, Doctorate of Philosophy in Engineering Science, University of Oxford
My publications
Loading publications...
Schematic depicting typical timelines in the development of the most common form of kidney cancer, clear cell renal cel carcinoma