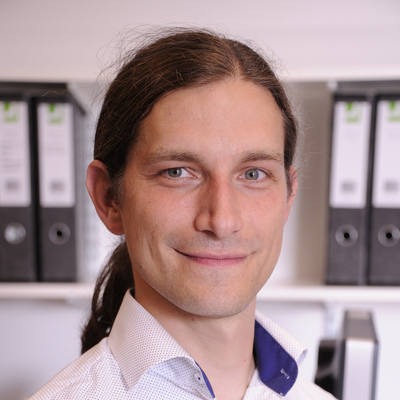 Dr Stephan Lorenz
Former Head of Single Cell Genomics Core Facility | Bespoke Sequencing Team Leader
Alumni
This person is a member of Sanger Institute Alumni.
I am managing the Single Cell Genomics Core Facility, which provides a high-throughput single cell transcriptome, genome and methylome sequencing service to Sanger Faculty and their collaborators
In this role, I focus on two main areas. My main responsibility is to ensure a high quality, cost effective service with short turnaround times. To deliver on this objective, I aim to achieve a high degree of competency among my team. Together, we constantly refine processes and routines in order to increase efficiency and decrease cost. I also employ modern software solutions to help me and my team to deliver a vast amount of samples at a high quality.
My second responsibility is to drive the improvement of existing and the implementation of new protocols. I do this by watching the scientific field closely and working with our customers to identify new demands early on. Further, I work with a range of promising technology providers to make sure that we are always up-to-date with regards to the tools we use, as well as to develop novel instruments and tools in collaboration with these tech companies.
Before I started managing the SCGCF, I worked in the group of Prof. Thierry Voet, where I developed novel single cell genome sequencing approaches. Before joining his group, I worked on understanding the mutational signature endogenous hydrogen peroxide elicits during hormone synthesis in Leipzig. There I also acquired my PhD in Biochemistry for which I studied the role of calcium-binding proteins in the etiology of benign thyroid tumours.
My timeline
left the Wellcome Sanger Institute to join SIDRA Medical and Research as Director of Clinical Genomics Core

managing the Bespoke Sequencing Services team as interim Team Leader.

Started management of Single Cell Genomic R&D Group; operational management has transitioned into DNA Pipelines

started to establish the Single Cell Genomics Core Facility

joined the Wellcome Trust Sanger Institute as PostDoc

PhD Biochemistry