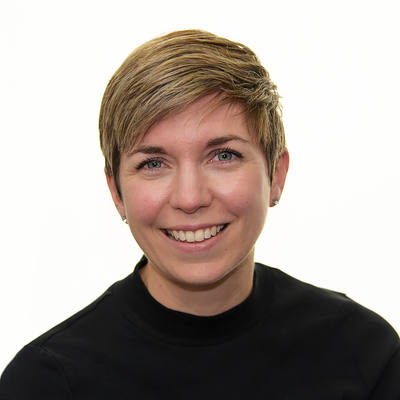 Amie Jordi
Head of Business Systems and Data Engineering
Amie is an experienced information technology and business process professional. She is passionate about developing leaders and engaging IT professionals from diverse backgrounds to implement and support digital products, enterprise systems and data management platforms. 
Amie is currently expanding a dynamic team of IT professionals whose focus will be the development and support of digital products that enable the goals of the Genomic Surveillance Unit (GSU), it's partners and funders. The team are made up of talented software developers, data engineers, product managers, QA testers, scrum masters, architects and platform technical support engineers who are focussed on building and implementing the right tools and technology to enable genomic surveillance.
Since joining the Sanger in March 2021, Amie has worked with the GSU leadership team to understand the IT needs of the organisation, build up the team that  support it, along with building the strategy and the pathway to delivery.
Amie has held several executive leadership positions over her 15 years of experience, working in commercial fast-moving consumer goods and retail sectors. She has a passion for coaching people in organisations. Amie has broad knowledge across software delivery, enterprise platform support and infrastructure management. She is an actively contributing member to the Technical Informatics Committee (TICom) at Wellcome Sanger.
My timeline
Joined GRL as Head of Business Systems and Data Engineering

Executive for Systems and Enabling Technologies at AVI Limited (JSE-listed consumer and retail company in South Africa) heading up a team that supported 5 separate enterprise platforms enabling the business's end to end operations

Infrastructure Services Executive at AVI Limited heading up a team of Network and Systems Engineers, Governance, Service Desk Function and Facilities

Senior Systems Manager at AVI Limited - where I started to build my skills as a manager and developed a passion for understanding how teams work and how to make them better

Business Analyst/Business Process Analyst - where my passion for process, people and technology began! Worked on several projects implementing systems, understanding a variety of business processes and supporting incremental improvement

IT Service Desk Manager - where I learned all about the importance of understanding what a customer needs, the importance of keeping people up to date when things go wrong, and above all, being solution-orientated!