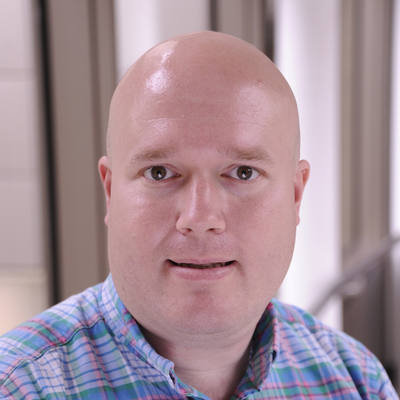 Christopher Hall
Senior Research Assistant
Alumni
This person is a member of Sanger Institute Alumni.
My primary responsibilities include operating the flow cytometer sorters, maintaining the flow cytometer analysers, and to provide technical, data analysis, and scientific expertise to our users. In 2019 I was chosen as an emerging leader by the International Society for Advancement of Cytometry.
My previous immunology and microbiology experience and work as multirole lab technician allows me to bring a wide range of skills and knowledge to the flow core.
I have produced a range of Python and R scripts to automate many common tasks in the facility which can be found at https://github.com/SangerCytometry.
Previously I worked with Dr Valerie Corrigall at KCL on the Rasolvir phase I/IIa clinical trial. My primary responsibly was to process and analyse patient blood samples using flow cytometry, qPCR, multiplex & traditional ELISAs and by conducting cell proliferation experiments. Before this I worked at GSK: Barnard Castle as a QA microbiology technician monitoring for microbial contamination in drug products or in the factory environment. My first job was at Findus UK Ltd in Newcastle (the world's largest pancake factory). Here I was a microbiology technician monitoring for microbial contamination in food products or in the factory environment.
In my spare time I enjoy running, building things and watching football (Newcastle United). I am also the chairman of the local branch of CAMRA (Campaign for Real Ale) where we work to save traditional brewing, local pubs, and to encourage greater community spirt through local gatherings . This year I plan to learn to fly (an aeroplane) and learn a language (I try this every year, which is why I know a little bit of French, Spanish, German, Dutch and Russian, but cannot converse in any).
My publications
Loading publications...