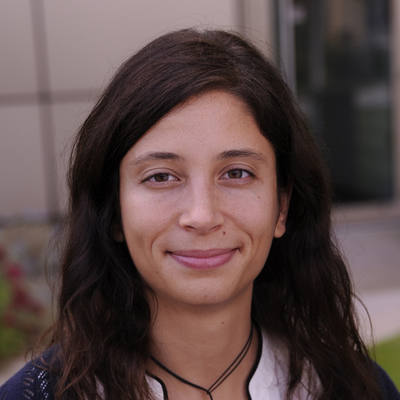 Dr Angela Goncalves
Former Postdoctoral Fellow at the Sanger Institute
Alumni
This person is a member of Sanger Institute Alumni.
Welcome to my research page. I am a computational biologist interested in uncovering genetic (and non-genetic) bases for the molecular and functional variability observed in human pluripotent stem cells.
I was one of the analysts of the Human Induced Pluripotent Stem Cell Initiative – HipSci – a consortium generating a large collection of human iPSCs from healthy donors. Using computational and statistical methods, I sought to identify the relative contribution of various biological and technical predictors to variation in transcription, epigenetic marking and differentiation potential of stem cell lines. I am also interested in the origin and clonal evolution of DNA lesions in normal tissues which can lead to the development of cancer and I was a member of the Early Detection Programme of the Cambridge Cancer Centre.
Before joining Sanger, I trained with Alvis Brazma for a PhD in Molecular Biology at the European Bioinformatics Institute (EBI-EMBL) and the University of Cambridge. There I worked on computational methods for the analysis of RNA sequencing data and applied them to study the divergence of gene expression and isoform usage in mammals. Earlier still, I have spent a year at the Centre for Earth Observation of the European Space Agency (ESA), working on a toolbox for analysing remote sensing satellite data and did my undergraduate at the University of Coimbra, Portugal, where I studied Computer Science.
My publications
Loading publications...
Two of the culture systems most commonly used for maintaining hIPSCs are assessed in HipSci.
Gene expression levels are thought to diverge primarily via regulatory mutations in trans within species, and in cis between species. To test this hypothesis in mammals we used RNA-sequencing to measure gene expression divergence between C57BL/6J and CAST/EiJ mouse strains and allele-specific expression in their F1 progeny.
Classification of genes according to their pattern of gene expression divergence.
Comparison of Esrrb-centred self-renewal networks in trophoblast stem (TS) cells and embryonic (ES) cells. Although Esrrb expression is driven by distinct signalling pathways in TS (Fgf/Mek) and ES (LIF/Gsk inhibition) cells, some interacting partners are shared (for example, transcription factors (TFs) Nr0b1, Tfcp2lf1 and the NuRD complex), whereas others are stem cell-specific (for example, Integrator or Mediator complexes). Similarly, Esrrb commonly binds a shared set of genes in both stem cell types, in addition to TS- and ES-cell-specific targets.