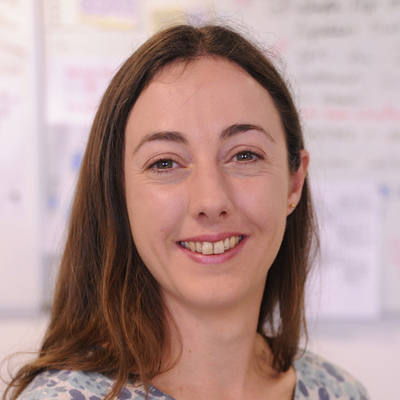 Beth Flint
Senior Scientific Manager
Alumni
This person is a member of Sanger Institute Alumni.
Beth manages a dedicated and highly skilled team of software developers who are responsible for developing the LIMS that are used by DNA Pipelines at the Wellcome Trust Sanger Institute. The domain is hugely challenging and she uses Agile and Lean methodologies to keep track of the projects her team are working on.
Beth has been working at the Wellcome Trust Sanger Institute since 2008. In her current role as Senior Scientific Manager she manages a team of developers who are responsible for delivering LIMS solutions for DNA pipelines. In this role she is also a Scrum Master. This fits with her interests in Lean and Agile software methodologies and how to improve the software development life cycle for the developers and the customers who use the solutions produced.
The vast majority of the software produced by her team is open source and the online repositories can be found on github.
In a former role as a Senior Software Developer at the Institute Beth developed the LIMS that are currently in production and actively worked on by her team.
At UCL Beth studied Computer Science (BSc) with elective courses in Management and Economics. Her final year project looked at the practical aspects of application development in Ruby on Rails.