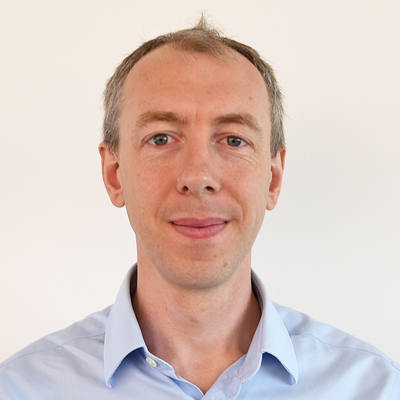 Dr Michael Chapman
Director of Health Informatics, Health Data Research UK Cambridge
Alumni
This person is a member of Sanger Institute Alumni.
I have now moved to NHS Digital to lead their work on use of healthcare data for research and clinical trials.
Michael was responsible for the health informatics strategy for the Cambridge site of Health Data Research UK (HDR UK). The site focuses on integrating electronic health records (EHR) with genomic and molecular data in large, consented patient and population cohorts to understand the causes of disease. The findings of this work will inform better prevention, risk management, screening and treatment.
I am interested in how we use data from electronic health records (EHRs) for health research and for improving the quality of healthcare services, and in ensuring that patients and the public are informed about and engaged with this work.
HDR UK is the UK's national institute for health data research and HDR UK Cambridge is a partnership between the Wellcome Sanger Institute, EMBL-European Bioinformatics Institute, University of Cambridge and Cambridge University Hospitals NHS Foundation Trust. As Director of Health Informatics, my role is to lead our work to acquire EHR data from a range of sources, link it to study data and make it accessible to authorised researchers.
I have over a decade's experience of using electronic health records for research and quality improvement. Latterly, I was Director of Information and Patient Involvement for Cancer Research UK, a role that included leadership of intramural research using electronic health records and other datasets, and of efforts to ensure people affected by cancer are involved wherever they can make a difference to the charity's work. Previously I have held national roles leading work to give patients access to their own health records, and, at the National Cancer Intelligence Network and National Cancer Research Institute, to improve access to cancer data and biosamples for researchers. I am a trustee of the Healthcare Quality Improvement Partnership and have been a member of a range of health service and government advisory groups relating to the use of NHS data.
My timeline
Director of Health Informatics, Health Data Research UK Cambridge

Trustee, Health Quality Improvement Partnership (HQIP)

Director of Information & Patient Involvement, Cancer Research UK

Head of Cancer Intelligence, Cancer Research UK

Project Director: Cancer Patient Portal and Head of Information Innovation, Cancer Research UK

Senior Research Programme Manager, National Cancer Intelligence Network (NCIN) and National Cancer Research Institute (NCRI)

Senior Consultant, Ernst & Young LLP

PhD, University of Cambridge

BA and MSci, University of Cambridge
Wellcome Sanger Institute