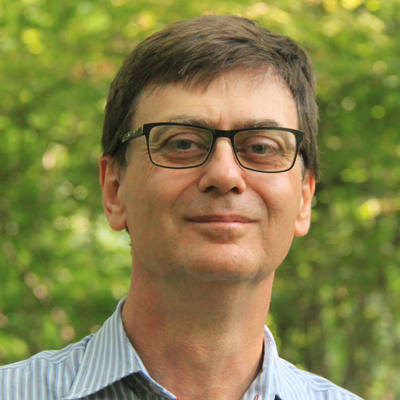 Dr Paul Bevan, MBCS
Head of Core Software Services
My remit is to provide core Software service in terms of operational and project support to the Wellcome Sanger Institute, Wellcome Genome Campus and External scientific partners.
I head Core Software Services which encompasses: the Core Sanger Web Team; Core Bioinformatics (CoreBio); SoftWare Action Team (SWAT) and the Decipher Web Team at the Sanger Institute. I am involved mainly in the day to day service provision and maintenance of the 75 plus public domains at the Sanger Institute including www.sanger.ac.uk. The team also support the internal web infrastructure for the Sanger Institute and Wellcome Genome Campus.
Prior to this I was a research scientist working in the Departments of Medical Genetics and Clinical Biochemistry at the University of Cambridge where I had two major research interests: Receptor Tyrosine Kinase Signal Transduction and Autosomal Dominant Polycystic Kidney Disease.
During my time at Cambridge I was webmaster for the Departments of Medical Genetics and Clinical Biochemistry as well as webmaster of the Cambridge Institute for Medical Research website.
My timeline
Start of the Deciphering Developmental Disorders Study https://www.ddduk.org/

Start of the Decipher project https://decipher.sanger.ac.uk/

Started at the Wellcome Sanger Institute in Web and IT

Postdoctoral researcher in Department of Medical Genetics, University of Cambridge

Postdoctoral researcher in Department of Clinical Biochemistry, University of Cambridge

Postdoctoral researcher at McGill University, Montreal, Canada

Awarded PhD in Medical Biochemistry

Awarded BSc in Applied Biochemistry
Quick links
Here are some further resources and links that might be useful in relation to this page
Wellcome Sanger Institute
Programmes and Facilities
My publications
Loading publications...

<!- container -->