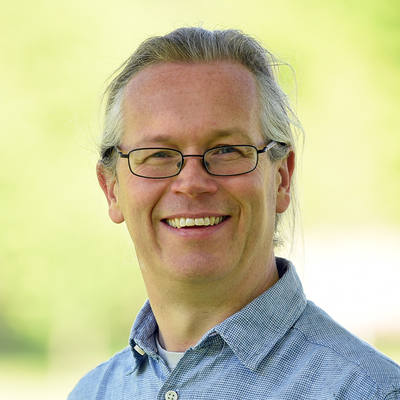 Dr Andrew Bassett
Head of Cellular and Gene Editing Research
Andrew leads the Cellular and Gene Editing Research group at the Wellcome Sanger Institute to develop and apply genome engineering techniques to study genetic diseases especially neurodegeneration.
Andrew leads the Cellular and Gene Editing Research group which develops cutting edge genome engineering techniques and cellular differentiation methods primarily in human pluripotent stem cells (hiPSCs) and their differentiated derivatives. He has a particular interest in understanding gene expression networks during development and in neurodegeneration including Alzheimer's and Parkinson's disease. His work includes developing methods for scaling genome engineering protocols, modulating the epigenetic and transcriptional status of a cell, and improving the efficiency and specificity of genome engineering technology. He is involved heavily in the design and application of a variety of pooled and arrayed genetic screening approaches in iPSC-derived model systems with more complex editing events (e.g. natural variation, SNPs, paired gene knockouts, long deletions, enhancer perturbations) and readouts (e.g. single cell 'omics, cellular phenotypic assays). His group is works as part of the OpenTargets consortium to apply such techniques to understanding the genetic causes of neurodegenerative diseases and identify, prioritise and validate therapeutic targets.
Prior to joining the Sanger Institute, he obtained his PhD at the MRC-LMB with Andrew Travers on the role of chromatin remodelling in heterochromatin formation. After this, his postdoctoral work focused on the role of small RNAs in targeting chromatin modifications with David Baulcombe in Cambridge and the function of long non-coding RNA molecules with Chris Ponting at the MRC-FGU in Oxford. Here he was one of the first to develop CRISPR in Drosophila. This led him to set up Genome Engineering Oxford and there he was involved in projects including the production of sgRNA libraries, and development of methods to investigate miRNA target site functionality in vivo.
My publications
Loading publications...