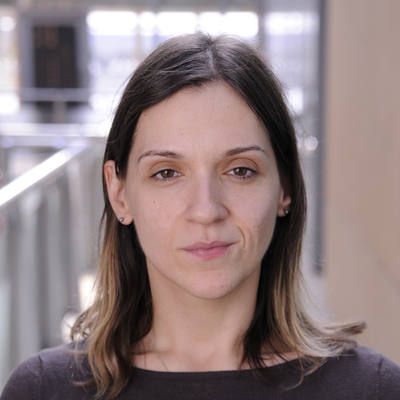 Dr Jennifer Asimit
MRC Methodology Research Fellow - Statistical Geneticist
Alumni
This person is a member of Sanger Institute Alumni.
My research interests lie in statistical methodology development for the analysis of genetic data, including next-generation sequencing. Currently, I am focused on methods for the overlap analysis of a collection of traits, though other interests include rare variant analyses and trans-ethnic fine-mapping. I am also interested in developing analysis approaches that incorporate prior biological knowledge, such as functional annotation and biological pathways.
My timeline
MRC Methodology Research Fellow, Metabolic Disease group (Dr. Inês Barroso), Wellcome Trust Sanger Institute

Post-doctoral Fellow, Analytical Genomics of Complex Traits group (Dr. Eleftheria Zeggini), Wellcome Trust Sanger Institute

Canadian Breast Cancer Foundation Post-doctoral Fellow, Lunenfeld-Tanenbaum Research Institute, Mount Sinai Hospital, Toronto, Canada in the team of Dr. Shelley Bull

PhD in Statistics (Analysis of Point Processes with Applications to Reaction Time Experiments), Western University, London, Ontario, Canada

Canadian Journal of Statistics Award for 2005 for the paper: JL Asimit and WJ Braun (2005) "Third order point process intensity estimation for reaction time experiment data", The Canadian Journal of Statistics, Vol. 33, No 2, pp. 243-257.

MSc in Statistics, Western University, London, Ontario, Canada

BSc in Mathematics and Statistics (double major), University of Winnipeg, Manitoba, Canada
My publications
Loading publications...