One year at Sanger Institute as a Junior Software Developer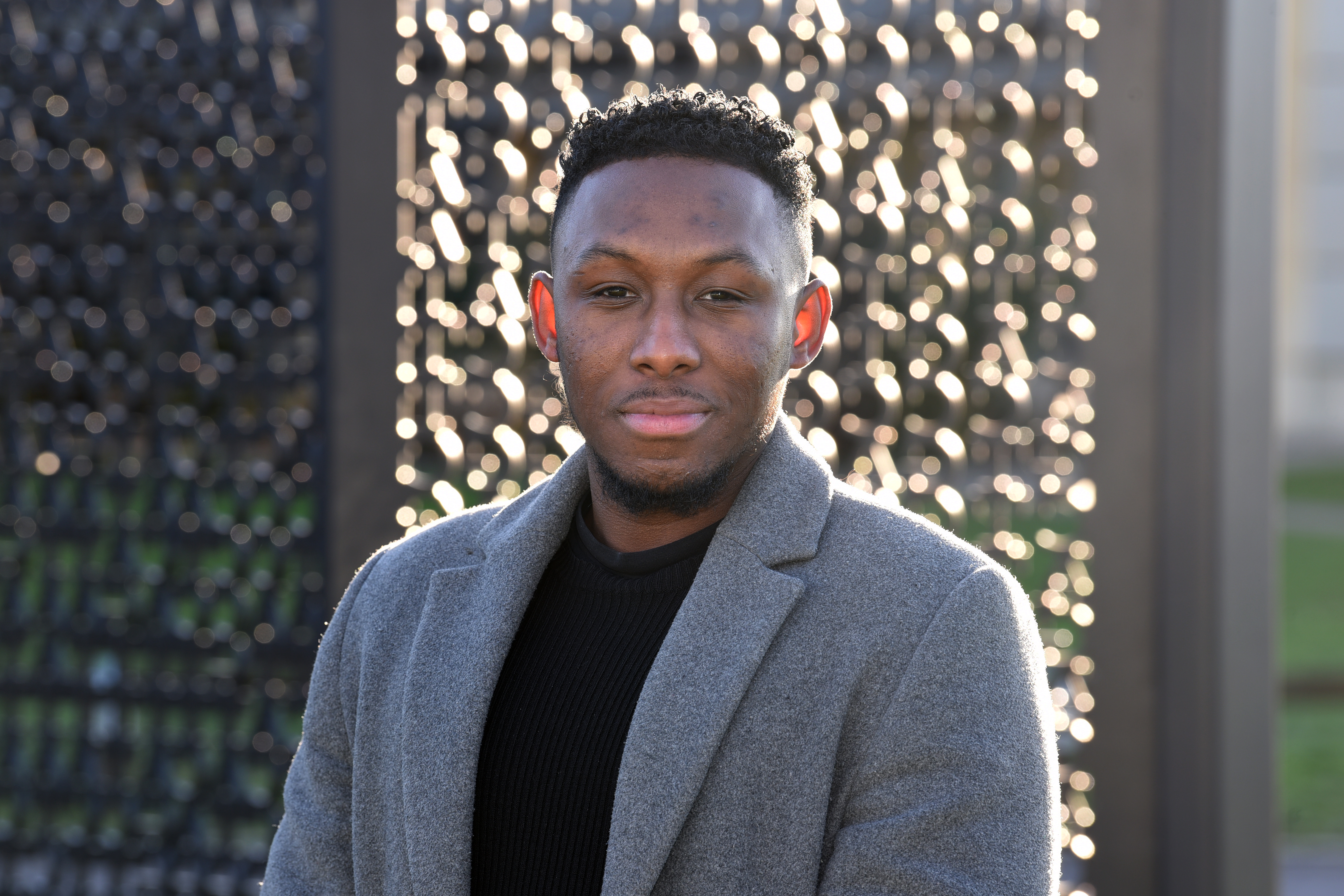 We continue to take a look behind the curtain to find out more about what it's like to work at the Sanger Institute. Cordell, a Junior Software Developer recently reached his one year work anniversary and shares his experience.
Please note: While the exact role of a software developer varies from project to project, Cordell's experience below will gives a great example about the type of work our developers do at the Institute.
How does it feel reaching your one-year anniversary? 
It was a very proud moment for me to reach my first year at Sanger. When starting my career as a junior developer, my concern was whether I would be able to progress my developer and team working skills without compromising the team's velocity in a sprint. The past year has been a huge learning curve for me (which is something I desired) but I did not feel pressured by the team on my performance as everyone has been super helpful and supportive.
Now that I have been here for a year, I am very comfortable in my team and have no fear of learning something new or reaching a common goal. I only now seek to become the best version of myself as a developer by specialising in a specific area of development through learning and being comfortable with as many frameworks as I can.
What made you apply to Sanger Institute?
I was told about Sanger through a LinkedIn contact who runs a recruitment company called Diverse. I learned that whilst being a student and living in London, I did not have to limit my options to working there. Through my interactions and individual research on Sanger, I saw that it was a large Institute with a beautiful campus/working environment along with many individuals striving to make a difference as well as excel in research. This lead me to believe that becoming a part of the team would also progress and enhance my skills as a software developer (something that I was new to).
Do you have any proud moments/projects that you've been a part of? 
I would have to say working with the conflux team and being a part of the BCL-Uploader project is the first project that comes to mind. While I have been a part of a few projects during my time at Sanger, the BCL-Uploader is a project that I have been a part of since it was first presented and I have been on the journey through all the stages of the project until it was recently released to production, where it is now publicly available.
What have you learnt about yourself over the last year?
The last year at Sanger has shown me that time is very important. Firstly, in how it is managed in achieving a goal but also in terms of giving time for processes and issues to be solved. During my first few sprints I was very eager to learn as much as I could and try to be as diverse as possible. Over the last year I have found that patience is key as many things take time and there will always be unexpected issues.
Additionally, I have found that being a good software developer is much more than having the ability to learn and write code. It is important to consider how you programme in terms of code efficiency, readability and structure as well as how you document project structures and requirements in order for the entire team to learn what has been built.
What's the best thing about working at Sanger?
The people (and campus). Since starting at Sanger I have found everyone I have met to be extremely pleasant to work with as well as very helpful and always striving to do what they can to assist and benefit others.
What advice can you share to other software developers looking for jobs? 
Firstly, apply to Sanger! Any software developers that are located in London and starting their career should also look for positions outside of the area. While London is seen as a massive city with many opportunities, I found it very difficult to start my career in the city and it isn't always what is best. Looking outwards and finding Sanger not only got me the career I desired but I also found a place that was willing to do what it could to support me both in my professional and personal life, considering I was still studying when I started.
Secondly, keep trying and practicing without pressuring yourself. There are many different tech stacks coming out all the time along with many different practices, protocols and jobs to do on-top of that. So, if you find it difficult to obtain a role as a developer (whether it is down to the technical tests or simply interviewing), it is important to keep a level head and to not pressure yourself, as the best time to approach a problem is with a clear mind. If you keep persevering and keep practicing, not only do things get easier but you are also making yourself a better developer in the process, which will eventually lead you to the role you desire.