Honour with Athena SWAN Silver Award
The Wellcome Sanger Institute and its associated organisations have been awarded by Athena SWAN for commitment to advancing women's careers in science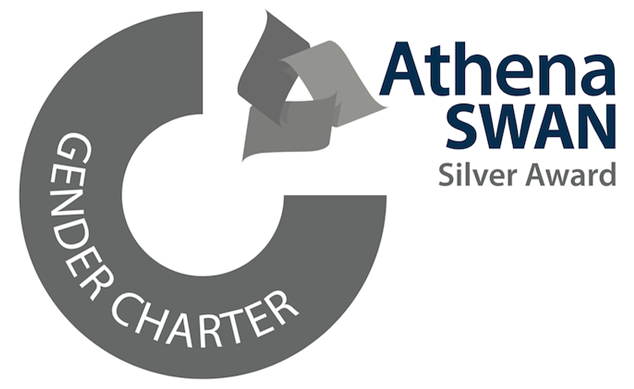 The Wellcome Sanger Institute, Connecting Science and Wellcome Genome Campus have been recognised by Advanced HE's Athena SWAN Charter. The scheme encourages and acknowledges commitment to advancing the careers of women in science, technology, engineering, maths and medicine (STEMM) employment in higher education and research. Its Bronze, Silver and Gold awards celebrate good practice in recruiting, retaining and promoting underrepresented groups in those subject areas within higher education and research.
To receive this award, the Sanger Institute and its associated organisations within Genome Research Limited (GRL) have acknowledged challenges holding back gender equality and have made a commitment to redress imbalance. The organisations value the diversity of their employees, students, visiting scientists and collaborators and are committed to providing equality of opportunity.
"The diversity of our workforce is of critical importance in drawing together the talent, skills and experience on which we depend to conduct world-class science and support biomedical discovery. We are strongly committed to the Athena SWAN scheme to promote women's careers in science and to progressing equality."

Professor Sir Mike Stratton, Director of the Wellcome Sanger Institute
In April 2014, the Sanger Institute and its associated organisations within GRL were awarded the Athena SWAN Bronze award, which was renewed in 2016. In May 2015, the Athena SWAN charter was expanded to recognise work in arts, humanities, social sciences, business and law, and in professional and support roles, and for transgender staff and students. The charter now recognises work undertaken to address equality more broadly, including gender and ethnicity, and not just barriers to progression that affect women.
"Since achieving Athena SWAN Bronze in 2016, we have worked hard to develop a progressive and inclusive environment and I am delighted with our progress. We work hard to make sure everyone feels welcome and is encouraged to excel through events and initiatives such as International Women's Day Best Practice Awards, staff network events and celebrating international landmarks such as Black History Month and LGBT+ in STEM Day. We look to our leaders to inspire a positive culture. Core to this is our commitment to building and supporting an inclusive community where all people are respected, heard and supported."

Dr Saher Ahmed, Head of Equality, Diversity and Inclusion at the Wellcome Sanger Institute
In the area of recruitment, the success rate of women being appointed across all roles has increased steadily, growing from 25 per cent in 2016 (78) to 60 per cent in 2018 (126). The organisation is evolving and refining both hiring and promotion policies to better support women, especially as they progress through their careers to senior levels.
Over the last few years, staff have implemented a Stop-the-Clock initiative, which extends fixed-term contracts for postdoctoral fellows and PhD students when they take maternity or shared parental leave, family friendly meeting times and extended generous maternity, paternity, shared parental leave provision and support for flexible working. On offer are a subsidised holiday club and an onsite workplace nursery. Career breaks are taken into account in recruitment and promotion. There is paid leave for carers, a Carers' Grant, a Parent and Carers' Network and a Returner's Grant. Faculty returning from parental leave are able to extend their tenure, group and consumables for up to 18 months.
"The Athena SWAN Silver Award recognises our ongoing commitment to tackling issues that cause women to be represented in diminishing proportions as career levels progress. We want everyone to have the opportunity to develop to their best potential, and we don't want to lose anyone because of a leaky pipeline effect. We are continuing to adapt our scientific career models and ensuring that our culture and people processes support progression. In particular, we have been raising the profile of mentoring and running regular events, including careers days. Most importantly, we are tackling issues in a systemic and structural way to ensure that our interventions will have a sustained impact. We pride ourselves on our flexible and family-friendly environment and we have a range of enhanced policies and benefits in place to enable people to balance their professional and home lives."

Dr Cordelia Langford, Director of Science Operations and Chair of the Equality, Diversity and Inclusion Forum and Athena SWAN Project Board at the Wellcome Sanger Institute
Press Contacts
If you need help or have any queries, please contact us.
Selected websites
The Wellcome Sanger Institute is a world leading genomics research centre. We undertake large-scale research that forms the foundations of knowledge in biology and medicine. We are open and collaborative; our data, results, tools and technologies are shared across the globe to advance science. Our ambition is vast – we take on projects that are not possible anywhere else. We use the power of genome sequencing to understand and harness the information in DNA. Funded by Wellcome, we have the freedom and support to push the boundaries of genomics. Our findings are used to improve health and to understand life on Earth. Find out more at www.sanger.ac.uk or follow @sangerinstitute on Twitter, Facebook, LinkedIn and on our Blog.

Wellcome exists to improve health by helping great ideas to thrive. We support researchers, we take on big health challenges, we campaign for better science, and we help everyone get involved with science and health research. We are a politically and financially independent foundation. https://wellcome.org/