Implementation Management
Genomic Surveillance Unit
A team within the
Genomic Surveillance Unit
, we work with our colleagues to deliver projects swiftly, efficiently, and at consistently high quality. We achieve this by bringing together our expertise in continuous improvement frameworks and best-practice methodologies and tools. We share knowledge openly across the GSU and with external partners.
About us
We are project managers and coordinators who are passionate about keeping the work of the GSU running smoothly. We keep projects on time, on budget, in scope, and help them deliver maximum impact.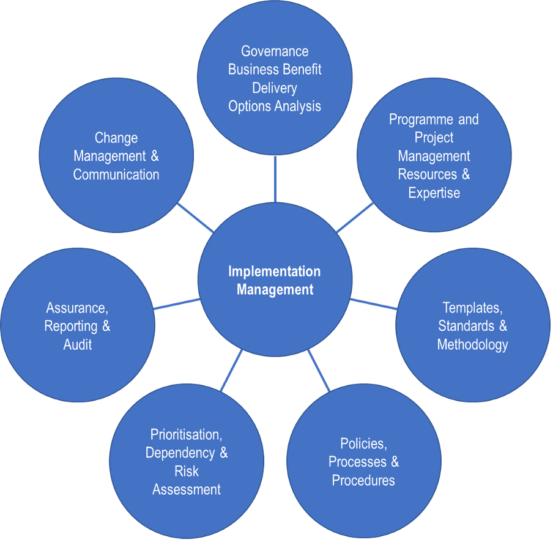 Our work
We ensure that the work of the Genomic Surveillance Unit is as swift, efficient and impactful as possible. We facilitate cross-team collaborations and knowledge sharing, and drive best-practice approaches across the GSU. 
We work with all GSU teams to improve structures and working processes. We also ensure that all projects have appropriate and proportionate governance to provide both our colleagues and external stakeholders with transparent, open, and clear reporting of progress.
Our team is responsible for:
Driving a structured and consistent approach to project delivery; adopting agreed and best-practice standards while ensuring sufficient flexibility to meet changing demands and requirements.
Reporting on the GSU's projects and key milestones – including progress updates and risk reporting.
Supporting colleagues and delivery teams in implementing product strategy to facilitate successful outcomes.
Ensuring relevant and proportionate governance across the GSU.
Offering leadership and guidance to foster quality, consistency, and realisation of business benefits.
Providing an accurate, efficient, and timely project implementation service, while promoting inclusiveness and respect for culture and different ways of working.