Agile Change Delivery
Informatics and Digital Solutions
We support and guide effective delivery of all major informatics and IT projects across Sanger by using agile approaches.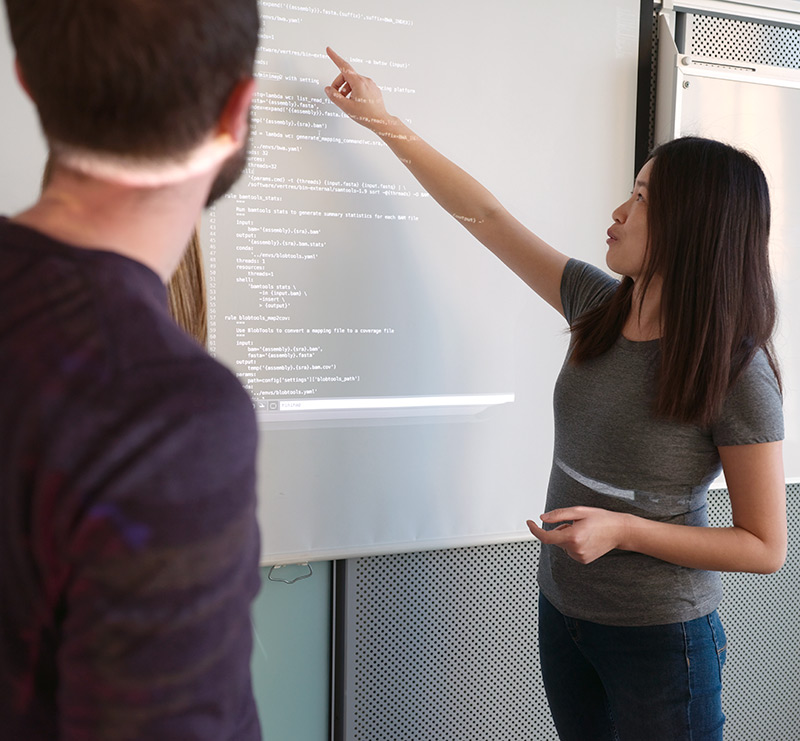 Agile Change Delivery is led by Niranjalee Rajaratne.
The Sanger Institute conducts ambitious, world-leading science at a scale that few can match. To do this, Institute's researchers are supported by our Informatics and Digital Solutions (IDS) colleagues who deliver the large and complex programmes of work needed to develop and maintain the digital services, pipelines and software that make Sanger's science possible.
We guide and train our colleagues to use agile working methods to achieve these major change and improvements in services through predictable and effective change delivery. To help IDS groups plan, collaborate and deliver projects, our team brings together:
Programme and Project managers
Agile Coaching Services
Business Systems Analysts
and Technical experts.
We are involved at every stage of the product lifecycle to ensure that the outsourced and bundled operational services being developed and delivered by Informatics and Digital Solutions' multi-disciplinary, highly skilled teams digital solutions best meet the needs of our scientists. To best understand and support the process, we work in close partnership with all sponsors and stakeholders across the Sanger Institute and beyond.
Wellcome Sanger Institute