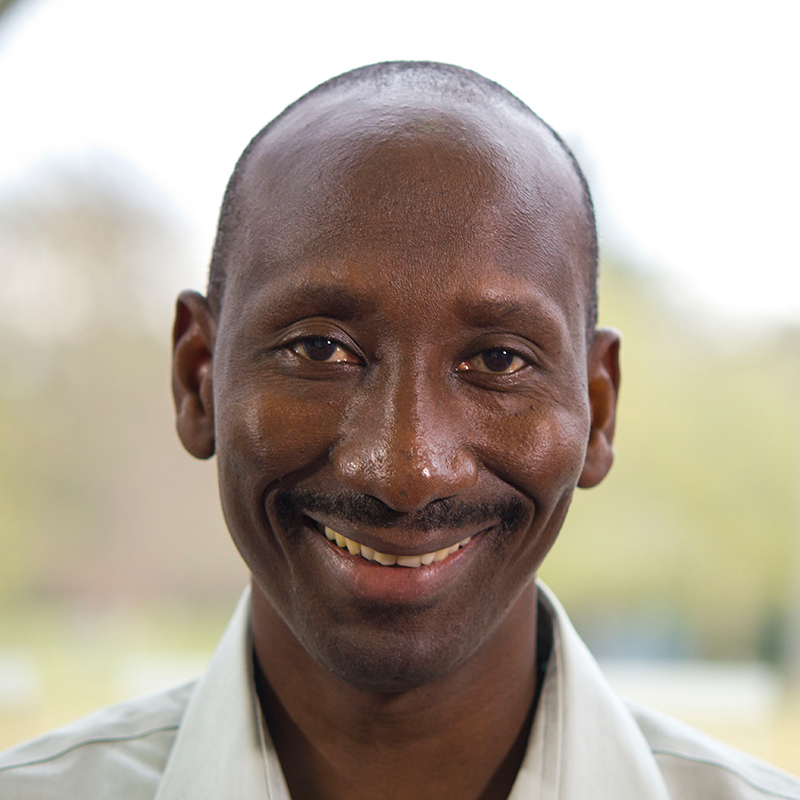 Prof Abdoulaye Djimdé
CAMES Professor of Parasitology and Mycology and Honorary Faculty at the Wellcome Sanger Institute
Abdoulaye Djimdé is a leading malaria researcher based in Mali, working primarily on the genetic epidemiology of antimalarial drug resistance in West Africa. He is committed to building research capacity in Africa and has been instrumental in the formation of networks and partnerships collaboratively investigating malaria and drug resistance in the region.
Djimdé is CAMES Professor of Parasitology and Mycology and Chief of the Molecular Epidemiology and Drug Resistance Unit at the Malaria Research and Training Centre University of Bamako, Mali. There he leads a dynamic research group whose primary focus is to understand how variations in the genomes of the malaria parasite, the human host, and the mosquito vector relate to disease outcomes like the spread of antimalarial drug resistance. His translational research programme uses molecular and genetic approaches to tackle important problems in malaria control.
After receiving a pharmacy doctorate in 1988 from the University of Bamako, Mali, Djimdé started a private pharmacy and learnt first hand about the huge need for more effective ways of treating and preventing malaria. He began volunteering as a research assistant with Prof. Ogobara Doumbo at the Malaria Research and Training Centre in Bamako, and decided to undertake a graduate PhD training programme under two outstanding malaria researchers from the United States: Prof. Christopher V. Plowe at the University of Maryland and Dr. Thomas E. Wellems at the National Institutes of Health. During this time, Djimdé authored a number of notable papers that were published in the New England Journal of Medicine and The Lancet, describing the first reliable molecular marker for chloroquine-resistant malaria and a model for using molecular markers to monitor drug resistant malaria in the field.
As a strong proponent of capacity building for African research and collaborative research networks, Djimdé is also involved in good citizenship within the African research community. He was instrumental in the formation of the Worldwide Antimalarial Drug Resistance Network, on whose Scientific Advisory Board he serves. He worked to promote enhanced competitiveness, research priority and research capacity for African institutions during his time as Chair of the Multilateral Initiative on Malaria Task Force within the World Health Organization Tropical Disease Research Programme, where he helped to manage the process for awarding research grants in Africa. Currently he serves as coordinator of the West African Network for Clinical Trials of Antimalarial Drugs, with funding from the European and Developing Countries Clinical Trials Partnership to conduct multicentre phase III studies in Mali, Burkina Faso and Guinea.
Djimdé has won a number of prestigious awards during his career, including:
Chevalier de l'Ordre National from the Government of Mali, presented by the President of Mali in 2001;
Fighting Malaria Prize from the Federation of the European Societies for Tropical Medicine and International Health in 2002;
Senior Fellowship from the European and Developing Countries Clinical Trials Partnership in 2004;
International Scholar of the Howard Hughes Medical Institute in 2005;
Prix de la Pharmacie Francophone from the National Academy of Pharmacy of France in 2009.
My publications
Loading publications...