Wellcome Sanger Institute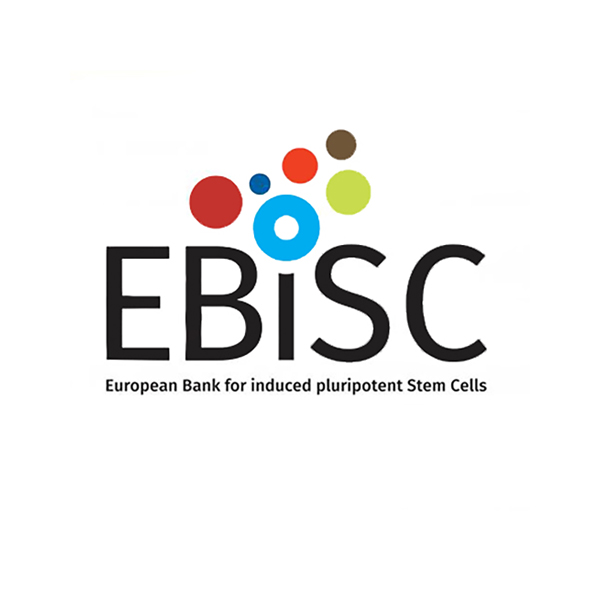 EBiSC - European Bank for induced pluripotent Stem Cells
The European Bank for induced pluripotent Stem Cells (EBiSC) is a large European public-private partnership project supported jointly by the Innovative Medicines Initiative (IMI) and members of the European Federation of Pharmaceutical Industries and Associations (EFPIA), which aims at establishing the first European Bank for induced pluripotent Stem Cells (iPSC).
About EBiSC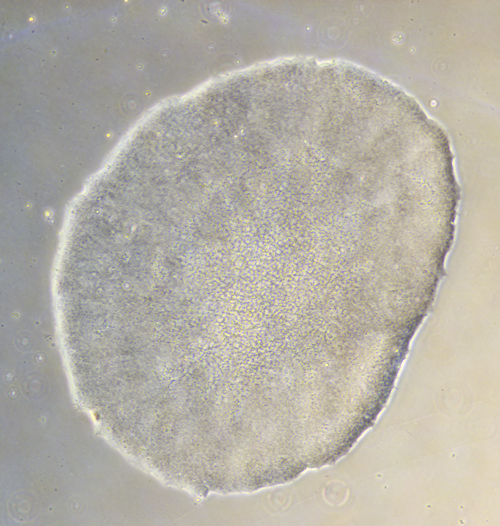 The Cellular Generation and Phenotyping (CGaP) facility at the Sanger Institute is a major contributor of iPSC lines to the EBiSC bank, providing high-quality control iPSC lines derived in the HipSci project, which are further expanded and banked for the EBiSC collection. We have internal Quality Control measures that enable us to ensure a consistent quality cell lines are provided to the project.
The European Bank for induced pluripotent Stem Cells (EBiSC) aims to:
Provide quality-controlled, disease-relevant research-grade iPSC lines, data and cell services
Create and run a worldwide iPSC lines banking and distribution service to internationally accepted quality criteria.
Establish in Europe a centralised, not-for-profit iPSC lines bank for academia and industry to provide consistent, high-quality tools for new medicines development.
EBiSC's capacity will be 10,000 cell lines; it will eventually process over 1,000 lines per year.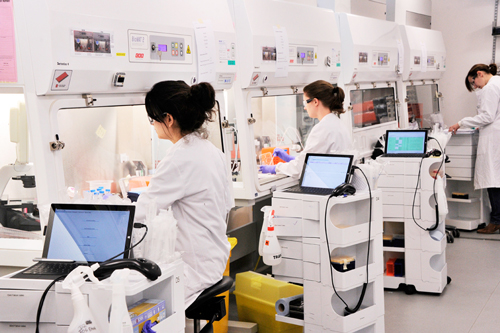 The EBiSC Consortium includes stakeholders at all levels of iPSC line generation and use (from tissue donors to clinical and academic iPSC researchers and industrial users), ensuring that it has the scientific expertise, facilities, networks and experience necessary to achieve its goals. Led by Pfizer Ltd and managed by Roslin Cells, the Consortium comprises eight active participant iPSC Centres with clinical and patient networks, a global leader in industrial iPSC supply, international experts in iPSC science, biobanking, bioengineering and regenerative medicine, and scholars in law and ethics.
The main facility will be at the Babraham Research Campus (Cambridge, UK) and will undertake cell expansion, Quality Control and characterisation. The European Cell Culture Collection (ECACC) of Public Health England (Department of Health, UK) will coordinate cell line distribution. The Fraunhofer IBMT (Saarbrücken, Germany) will provide comprehensive operational back up.
Contact
If you need help or have any queries, please contact us using the details below.
External partners and funders