The Wellcome Sanger Institute has two PhD programmes:
The application process for the 2022 intake of the Institute's 4-year PhD Programme is now open. The application closing date is Thursday 2nd December 2021 (09:00 GMT). Interviews will take place on Monday 24th January 2022, and will take place via videoconference.
The application process for the 2022 intake of the Institute's Clinical PhD Programme will open towards the end of October 2021.
The Institute is also affiliated with the following University of Cambridge PhD programme:
We also have an opportunity available to apply for a Marie Sklodowska-Curie Actions funded PhD studentship working in the team of Dr Sarah Teichmann (https://www.sanger.ac.uk/person/teichmann-sarah/).
This position is part of ENLIGHT-TEN+, a Marie Sklodowska-Curie Innovative Training Network funded by the European Union HORIZON 2020 programme.
ENLIGHT-TEN+ is aiming to identify microenvironmental factors shaping the functional properties of tissue-resident T cells, which will offer important therapeutic potential in various human autoimmune diseases, making them a key target for pharmaceutical companies (http://www.enlight-ten.eu/).
Eligibility criteria:
You must hold a Master's degree in a relevant discipline (Biology, Medical/Molecular Biology, Biochemistry, Systems Biology, Bioinformatics, Mathematics, Physics or another relevant discipline), or will receive this before the appointment date.
You must have received your Master's degree < 4 years before the date of appointment and have not been awarded a PhD degree.
You can be of any nationality, but must not have resided or carried out your main activity (work, studies, etc.) in the UK for more than 12 months during the 3 years immediately prior to the appointment date.
You must be available to start your project on 1st March 2022.
Application closing date: 15th November 2021 (23:59 GMT)
For further information see: https://jobs.sanger.ac.uk/vacancy/enlightten-phd-studentship-459921.html
Overview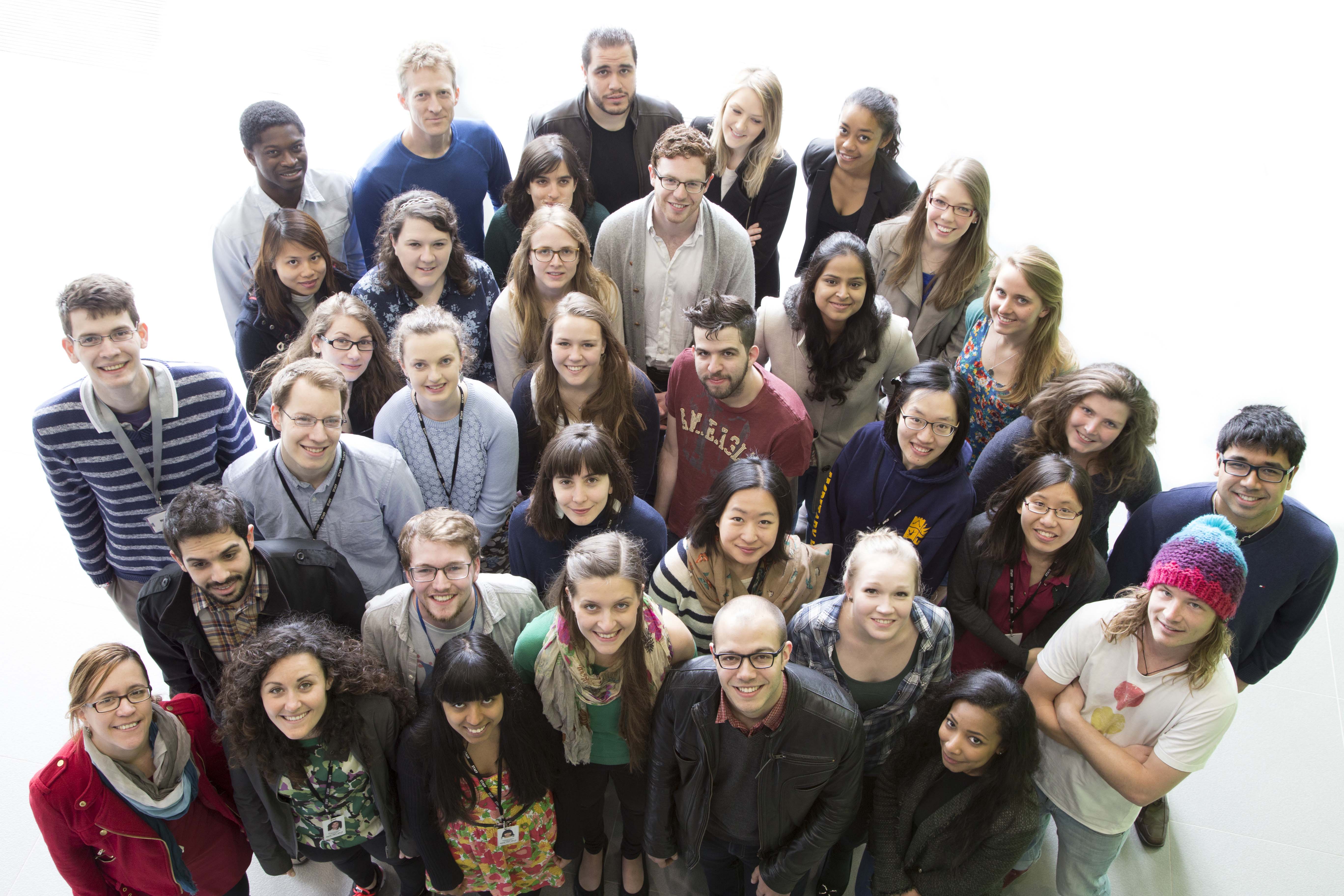 The Wellcome Sanger Institute is one of the world's premier genomics research institutes and is at the forefront of this fast developing field. We use large-scale DNA sequencing, informatics and analysis of genetic variation to further our understanding of gene function in health and disease, and the genomic diversity of complex organisms.
The Institute is passionate about postgraduate student training, and one of our core aims is to nurture the next generation of world class genome scientists and clinicians who will make significant contributions to biomedicine.
The Institute's two PhD programmes are both open to overseas applicants, and we aim to attract the brightest and best young scientists and clinicians from all around the world.
We currently have around 80 postgraduate students. All students on our PhD programmes are registered at the University of Cambridge and are members of a Cambridge College, and this allows the students to take an active part in the University's academic and social life.
The Institute has around 30 Faculty members, each leading a specific area of research as well as collaborating across one or more of our five main research themes: Cancer, Ageing and Somatic Mutation; Cellular Genetics; Human Genetics; Parasites and Microbes; and the Tree of Life.
Postgraduate students at the Institute play an integral role in these research programmes and are often lead authors on many of the resulting publications. The vast majority of our students have already started to develop an excellent publication record by the time they leave the Institute, and this puts them in an advantageous position to go on and lead highly successful future careers.
The research facilities and resources available are exceptional, even at a global level, and therefore provide postgraduate students with unprecedented opportunities to develop their skills. These include state-of-the-art facilities for high throughput sequencing and genotyping, informatics and IT, microarray analysis, FACS, microscopy and CL2/3 containment.
As part of our PhD programmes we have a well established and comprehensive training programme, which provides a strong grounding in transferable and general research skills. Our students are encouraged to present their work at national and international scientific meetings, as well as to the Institute. We can also help to develop important links for students through our major roles in many national and international collaborations and consortia across all of our research areas.
Postgraduate students at the Institute are monitored and managed by a senior academic team (the Committee of Graduate Studies, which meets regularly), with support from dedicated administrative personnel. All students have a thesis committee that meets with the student every six months and primarily serves as a scientific advisory board for the student throughout their PhD work.
The Sanger Institute is nestled amongst the landscaped gardens of a restored 18th century mansion, and is located just south of Cambridge. The campus is shared with the European Bioinformatics Institute, the Biodata Innovation Centre and Genomics England and provides excellent amenities including a well equipped library, restaurant and cafes, sports hall, sports field and gymnasium, onsite nursery and a free bus service.
University of Cambridge Postgraduate Virtual Open Days 2021
The Postgraduate Virtual Open Days will be running from 1-14 November 2021. The Open Days are open to all those seeking to apply for postgraduate study at the University of Cambridge, and are hosted on the University's Virtual Tour.
The event offers you opportunities to ask questions, find out more about the application process, and explore Cambridge virtually. Additionally, you will be able to:
Access webinars, films and resources from departments and faculties
Learn more about the courses on offer
Attend presentations on making an application and writing a research proposal
Hear from students about their Cambridge experiences and find out more about life as a student here
Discover funding opportunities at the University
Explore University facilities and Colleges using 360 degree photography, videos and photo galleries
To attend the Postgraduate Virtual Open Days, you need to register in advance.
For further information please see: https://www.postgraduate.study.cam.ac.uk/openday.