The Wellcome Sanger Institute welcomes the announcement that the UK will re-join Horizon Europe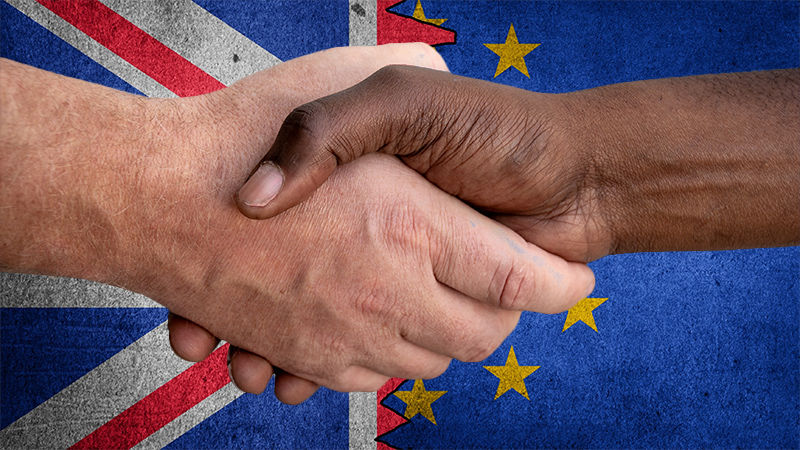 Sanger's Head of Policy, Sarion Bowers, shares her thoughts on the positive step of the UK re-joining Horizon Europe.
7 September 2023
In October last year, I wrote: 'Science is not a zero sum game. The UK doesn't win at science because we beat everyone else.' I was writing then about the latest political development in the long journey back to association with Horizon Europe, after we were excluded from the European Commission's flagship funding framework as a result of Brexit.
Today (7 September), after several years of political wrangling and scientific heartache, the UK will re-join Horizon Europe. This is excellent news both for UK and European science.
Rishi Sunak has ambitions for the UK to be a Science Superpower. This terminology throws up images of domination and fierce competition, but science, and especially genomics, is ultimately a collaborative endeavour that traverses boundaries and even forms diplomatic bridges where formal relationships have ceased. Science is a soft power that works by bringing people together and creating benefits for societies. The right to benefit from science is a human right, enshrined in the Universal Declaration on Human Rights.
Collaboration is at the heart of the Sanger Institute's science. It is explicitly called out in our strategic profile and is seen as a necessity as we attempt to tackle scientific challenges that are beyond the scale of any one organisation, and sometimes any one country. For Sanger, Horizon Europe has less been about the money itself and more about what it funds – large collaborative scientific projects.
Since Brexit, the Institute has continued to do its science, and has continued to build collaborations and partnerships, but the impacts of Brexit and the loss of Horizon Europe have been felt in a multitude of ways. We have seen impacts on recruitment, and have had staff leave as result of Brexit. However, alongside our science we have also been advocating and campaigning on a number of issues caused by Brexit, including immigration, and we are continuing to speak out about the latest changes to our immigration and visa system, which hurt our researchers.
One activity that I took on throughout the pandemic was participation in a European Commission Joint Action called 'Towards the European Health Data Space'. This Commission funding mechanism is entirely separate from Horizon funding, but while smaller in scale, they both work along the same lines. The opportunity for the UK to participate in the Joint Action arose in 2019/2020 at a time when the Government was firmly opposed to participation in any European scheme. After discussions with Wellcome and the NHS Confederation, it was agreed Wellcome would fund participation in the Joint Action, with NHS Confederation leading and Sanger supporting. With some nifty negotiations from NHS Confederation, we were able to secure permission from the Government that NHS Confederation and Sanger could participate on behalf of the UK. A tiny door to European participation was held open with this concession.
Throughout the pandemic, NHS Confederation and Sanger worked through the work packages, milestones and deliverables familiar to anyone who has worked on a European project. We also utilised the opportunity to continue talking to the European Commission and UK Government, building support and demonstrating the value of European-UK partnerships and participation in European funding schemes.
A few weeks ago, NHS Confederation managed to secure agreement from the Government that the UK would participate in the second Joint Action for the European Health Data Space, through the Department of Health and Social Care. Given where we were three years ago as we started the first Joint Action, this was an incredible step forward. While it would be very far from true to say this paved the way for Horizon Europe, it is my belief this example of collaboration for science across difficult political divides helped when parties returned to the table to negotiate.
The Sanger Institute is delighted the UK will be returning to Horizon Europe and we are excited for the science that is to come, the collaborations, the progress and the benefit I believe the UK and Europe will reap from this reunion.
Related Sanger Institute Policy Responses and Statements