We want to inspire future leaders who thrive on continual learning and rapid change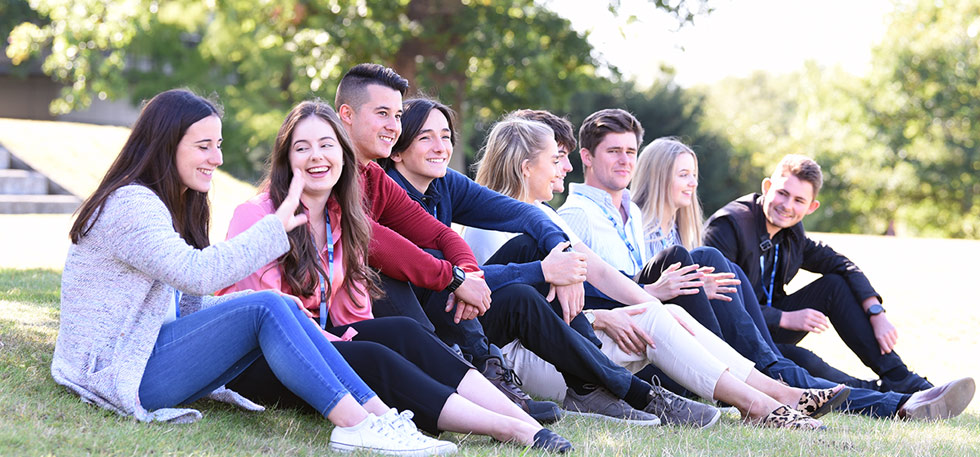 When you join the Wellcome Sanger Institute early in your career, we will provide you with guidance from our senior leaders, and give you a voice in helping to shape our future.
Our Institute is an ideas factory that imagines, and delivers, scientific discovery at a scale and boldness that leads the world. Everyone who works at the Sanger Institute is a part of our team, helping to make our science possible. We value the contribution that all our staff make, at every level, and in every area, to make our research a reality.
By nurturing your talent, creativity and skills, we will equip you to make a real contribution to the work of the Sanger Institute and its discoveries that also benefit the world.
A message from our Director
Professor Sir Mike Stratton, Director of the Wellcome Sanger Institute''Apprenticeships are highly valued and are a successful way of attracting talent, developing skills and knowledge, and investing in individuals to help us to reach our goals and objectives.

''The Institute is investing significantly into apprenticeship schemes and throughout your employment, we will strive to support you to ensure that you are successful.

''I look forward to working with you and would like to wish you the very best of luck with your journey.''

Professor Sir Mike Stratton, Director of the Wellcome Sanger Institute
Why choose an apprenticeship?
We have a range of apprenticeships at Sanger Institute from scientific research, scientific operations and management operations roles:
Non-Scientific Operations: HR, Finance, IT, Procurement, Engineering, administration and more
Scientists and Scientific Operations: Laboratory roles, administration and more
Faculty: Administration, support and more
Apprenticeships are a great way of earning and learning; with a starting salary of £18,278, far beyond the apprenticeship minimum wage. On top of your salary, Sanger will pay for your professional qualification. This is yours when you complete the course, and there is NO claw-back of cost if you leave Sanger.
You will also gain valuable on-the-job experience in both hard and soft skills. You will learn from experienced colleagues who will support you throughout your apprenticeship.
What levels of apprenticeships do we offer?
Name
Level
Equivalent education level
Intermediate
2
GCSE grades A* – C or 9 – 4
Advanced
3
A levels or advanced Apprenticeship
Higher
4, 5, 6 and 7
Level 4 award/certificate/diploma or higher apprenticeship

Level 5 – Foundation degree or diploma of higher education

Level 6 – Degree with Honours

Degree
6 and 7
Degree with Honours and Master's degree
Who are apprenticeships for?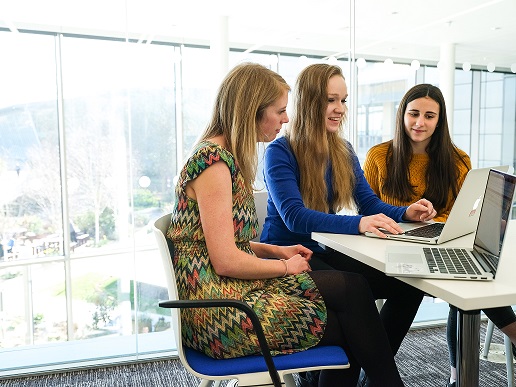 Almost anyone!
Once you have finished your GCSEs, A-levels, BTEC or equivalent qualifications. If you want a change of career, but are struggling to find the opportunity to make it happen. If you have an Undergraduate or Masters degree but want to further your skills and knowledge.
Like most qualifications, apprenticeships have minimum entry requirements. These requirements are made very clear on the job advert. It is important that you check you hold the stated entry requirements before you apply for the apprenticeship. If you do not hold the required qualifications at the required grade levels, please check the training provider's website for more detailed information about entry requirement rules. There may be caveats that work experience or other qualities can be suitable alternatives, which may involve an interview with the training provider.
Life as an apprentice
To gain your professional qualification, you are guaranteed 20% protected time for study (off-the-job training). This allotted time will be dispersed depending on the training provider requirements and what is right for you, i.e. one day per week release or 1-2 week blocks at a time.
Your Manager will support you throughout your apprenticeship and will help you to develop your skills and develop professionally. You will also be provided with a Mentor, who will be someone you can go to for support at a personal and developmental level. You will be assigned a Buddy to help you settle in and introduce you to colleagues, to make the transition to our organisation as smooth as possible.
We also recognise that our apprentices work hard and study hard. We want our apprentices to have a work life balance. We ensure that all apprentices, especially those studying towards more demanding degree qualifications that they are supported the whole way through their apprenticeship.
There are various networking and professional development events on throughout the year, and you will have ample opportunity to attend many of them.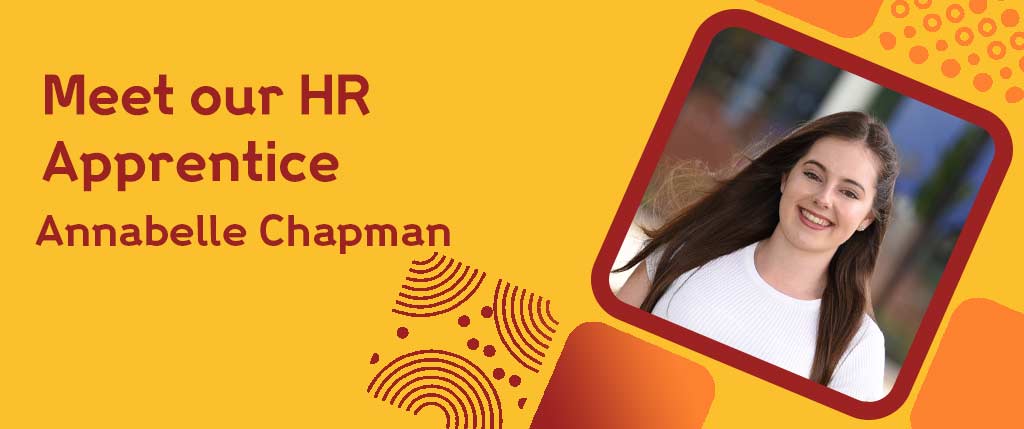 Annabelle Chapman shares her experience of her HR apprenticeship:
Please explain your role at Sanger Institute
As a HR apprentice, I rotate around each HR function, providing administration support, assisting with HR led project work, manage and assist with events and learning programmes as well as building relationships with managers and staff across the organisation. I also provide support to each team when needed and make sure that I am developing an understanding of HR process, systems and policies to help my own career and development.
Please explain your apprenticeship
I rotate round HR Services, HR Business Partnering, Recruitment and Learning and Engagement. During my apprenticeship, I get a monthly visit from my tutor who looks through the work I have done from the past month, go through any new learning and sets new tasks to be completed for the next visit. In order to do this work, I get one day per week dedicated to working on my apprenticeship. The type of work is around HR legislation and functions, professional discussions and reflective accounts on my experience.
Why did you choose Sanger Institute?
I chose the Sanger Institute as it looked like an amazing place to work. The campus is modern and vast as well as having a diverse range of employees working across the campus. It also offers a range of benefits including an onsite gym and a sports and social club. I get the chance to learn something new every day and grow my own career. Sanger Institute is a great place to work as well as being very welcoming.
You've been here over a year, how's it going?
It is going so well, I am given so many opportunities to get involved in a wide variety of projects, meet a wide range of people across campus and get to know the whole HR team who are amazing!
Can you tell about some of the work you have been doing?
I have been involved in lots of different projects over the past year. For example, I created a HR team newsletter, I created two new policies that will be rolled out institute wide, I organised fundraising events for our charities that we support and I am part of the Great Place to Work Action Plan to help implement improvements and new strategies to HR.
Best thing so far about working at Sanger Institute?
The best thing so far about working at the Sanger Institute is the opportunity to grow your career. You can get involved in so much and decide what is best for you. Another great thing is working within a team. The HR team is a close-knit team that works closely together to maintain the smooth running of the institute and make sure that employees are happy.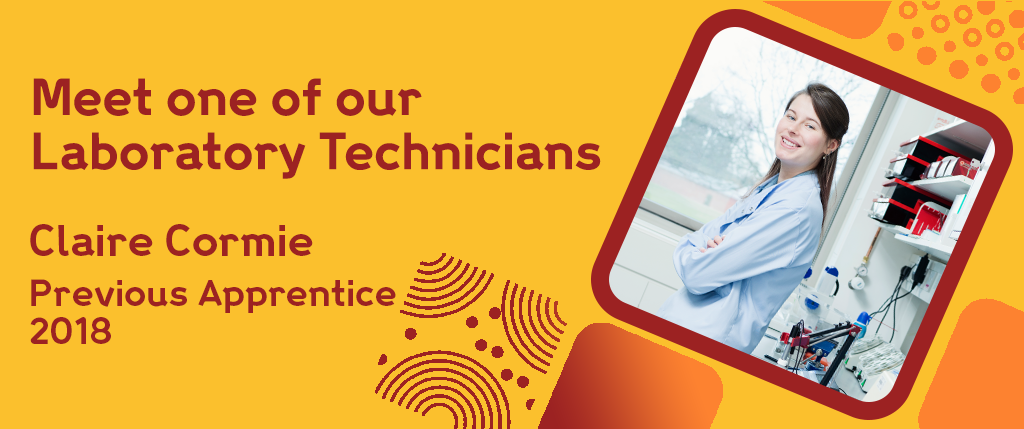 Claire Cormie has just finished her laboratory apprenticeship with us. She shares her journey:
Tell us about your role at Sanger?
I have just finished my two year apprenticeship and am now working as a technician in the Parasites and Microbes Electron and Advanced Light Microscopy facility. I currently support the electron microscope manager in the running of the facility. My favourite aspect of the role is the variation – I can undertake many different processes and look at a diverse range of samples during the week. During my apprenticeship, I spent one day a week at Cambridge Regional College, where I completed a BTEC in Applied Sciences.
Can you tell us what you typically get up to in a day?
My day to day tasks are varied and can include training users on the confocal microscopes as well as processing for electron microscopy or imaging on electron and confocal microscopes. My team is very small – there is just two of us working in the microscopy suite, but I am included in the slightly larger group of Pathogen Lab Support (10 or so people). I often eat lunch in the DiNA (just one of many facilities onsite) with some friends from the lab. I am also a member of the campus gym, so try to go when I can.
What has been unique about doing your apprenticeship at Sanger
The work I have been doing at Sanger is absolutely unique. I have been given enormous responsibility in the lab, both in using the microscopes and training others to use them. I have also been taught techniques that I wouldn't necessarily be exposed to in other institutes especially given the early stage in my career.
What have you enjoyed most about working here?
I have most enjoyed experiencing the diverse range of samples I have been involved with, in both imaging and processing. It is fascinating to get an insight into so many of Sanger Institute's projects and be able to produce images, which ultimately might end up in publications!
What are you doing now that you have completed your apprenticeship?
My new job title is Laboratory Technician. Some of my training will continue as there is so much to learn, but day to day, my role is much the same as it has been. I have secured this position for the next two years and then I will see where things take me. I may go to university at some point but at the moment I am excited to work on further projects with our collaborators.
If you are not sure if you are eligible for an apprenticeship with Sanger Institute, please do not hesitate to contact this email address for general enquiries apprenticeships@sanger.ac.uk