Contact details, application process and how to find us
Do you have question?
We're here to help. We hope you will find the answer to your question on this page. If you can't find what you are looking for, please email: recruit@sanger.ac.uk
Application process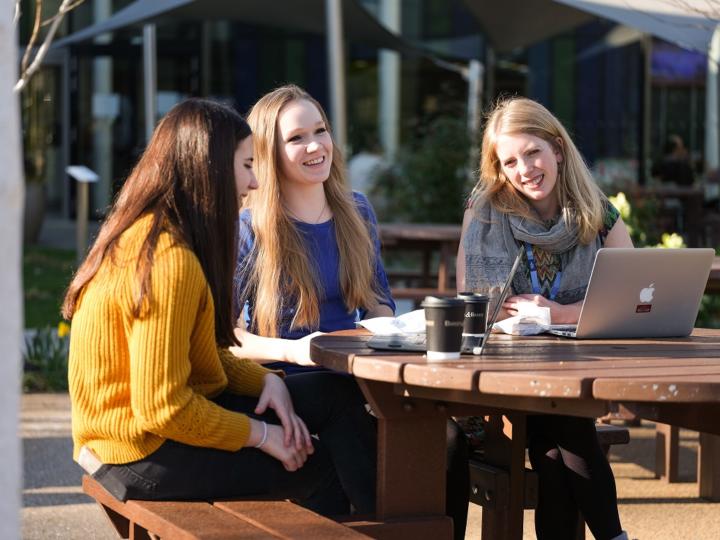 We recruit locally, nationally and internationally and welcome applications and expressions of interest at every level.Our job application process has been designed to ensure that your recruitment journey is as smooth as possible.
On Friday 20 March 2020, the Wellcome Genome Campus closed all but essential functions and facilities.
People remain at the centre of everything that we do, and that includes our response to COVID-19. The majority of our staff are now working remotely to ensure continuity of operations, making use of remote communication and collaboration tools.
We are otherwise operating as "business as usual" and still need you to help strengthen our world leading genomics research centre. For more information about how we will be conducting recruitment including interviews, and implementing start dates please contact recruit@sanger.ac.uk.
All recruitment is handled online through the Sanger Jobsite where you can register your interest in working at the Institute. Once you have registered, you will have access to a host of features which will allow you to manage your personal profile and track the progress of your job applications.
Applications for specific vacancies normally require the completion of an application form and submission of a CV.
Your CV is an opportunity for you to demonstrate your knowledge, skills and experience and illustrate why you are the best person for the job. Writing your CV to fit the job that you are applying for is very important and you are more likely to be successful if you take time to tailor your CV to the role you are applying for.
Interview process
Under the current circumstances, interviews will be virtual if you have been successfully shortlisted.
This is your opportunity to explain why you are the right person for the job and our opportunity to explain more about the role and the benefits of working at the Institute. Our interview format varies depending on the role we are recruiting for.
Before your interview, please think about how you best fit the role you are applying and how you can demonstrate this to your interviewers.
Consider the attributes, skills and experience required for role and be ready to give practical examples which illustrate what you can bring to the role.
Be prepared to answer questions about what is your CV in relation to previous roles or study you have undertaken.
Remember this is not only an opportunity for us to determine if you are the right person for the job, but also for you to decide whether or not the role is the best fit for you.
Prepare questions that will help you to understand more about the job, the people you will be working with, what is expected of you in the role, and what it's like working at the Sanger Institute.
Getting here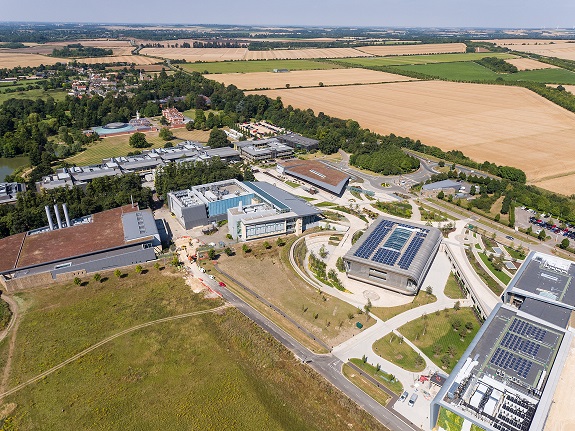 The Wellcome Sanger Institute is easily accessible by road and public transport. Please note that the Wellcome Genome Campus closed all but essential functions and facilities on 20 March 2020. Our recruitment team will share details about how your interview will proceed.
The Institute is located on the Wellcome Genome Campus, next to Hinxton village, and just nine miles from the famous university city of Cambridge.
Our address is: Wellcome Sanger Institute, Wellcome Genome Campus, Hinxton, Cambridge, CB10 1SA, UK
Nearest rail station: Whittlesford Parkway
Nearest airport: Stansted
Interview expenses
Under some circumstances, the Institute will reimburse your travel and accommodation costs to attend an interview. We strongly advise that you contact us before making any bookings.
To make sure that your qualify for reimbursement, you will need to agree the costs with the Recruitment Team in advance.
If your travel costs are approved, please contact expenses@sanger.ac.uk to request a SAP Concur account is set up for you to submit your expense claim. Please advise them of the location of the bank account and currency you would like to be paid in. If you are based outside of the UK, US, Canada or Eurozone countries, please also send them this completed bank details form: Bank details form non-GBP-USD-EUR countries.doc
Please note: The Institute will only reimburse the cost of economy class travel tickets for rail, bus or air travel. We only consider reimbursing the cost of overnight accommodation if it is not possible to travel on the day of the interview.
If you travel by car, and the journey is in excess of 40 miles each way, we will reimburse your fuel costs at the rate of 25 pence per mile.
Visa and Immigration
To support our global outlook, collaborative nature, and focus to recruit and retain talented individuals the Institute operates a dedicated Visa and Immigration Service as part of its wider HR function.
The Immigration Service is accessible to all current, prospective Sanger staff and visitors to the Institute and provides expert, reliable, in-house advice on a full range of visa and immigration topics.
Providing guidance through your entire journey, from initial visa application through to Settlement, the service is proud to support your personal applications and those of your dependants and family members in the following areas:
Tier 1 (Exceptional Talent)
Tier 2 (General)
Switching from Tier 4 (Student) to a work visa
UK Ancestry
EU Settlement Scheme (pre-settled/settled)
Indefinite Leave to Remain
Extension Applications
Dependant Applications
As a champion for global mobility, and understanding the importance of international partnerships as a key component in research and innovation – the Immigration Service also provides guidance and support in facilitating overseas collaborations through short/long term visits by students and academics via the following routes:
Standard Visit Visa
Tier 5 (Charity)
Tier 5 (Government Authorised Exchange)
The Service also provides key information on moving to, and living in the UK covering themes such as the following:
Travelling and arriving in the UK
Accommodation
Finances
Healthcare
Family and Dependants
Your first day at Sanger
The Sanger Immigration Service is dedicated to supporting you every step of the way. Please do get in touch if you would like to discuss anything that is included above. If there is something that is not mentioned, please still get in touch with us – we want to hear from you! Contact our Lead Immigration Adviser today – Cate Knight
The OISC (Office of Immigration Services Commissioner) has provided special dispensation to the Institute, and permits the in-house Immigration Service to provide immigration advice on any aspect of the UK Immigration System. The Institute is exempt from regulation by the OISC but is bound by the OISC code of standards when providing immigration advice or services.
Follow us on social media for our latest career opportunities