5-9 October: Biodiversity Genomics 2020

Join us online at Biodiversity Genomics 2020 from 5-9 October to celebrate success, explore challenges and look to the future of sequencing all life on Earth
The meeting is free to attend, thanks to generous support from the Tree of Life programme at the Wellcome Sanger Institute and other sponsors.
The conference is now over, but many of the talks are available on our Youtube Channel.
About the Conference
Bringing together researchers across the globe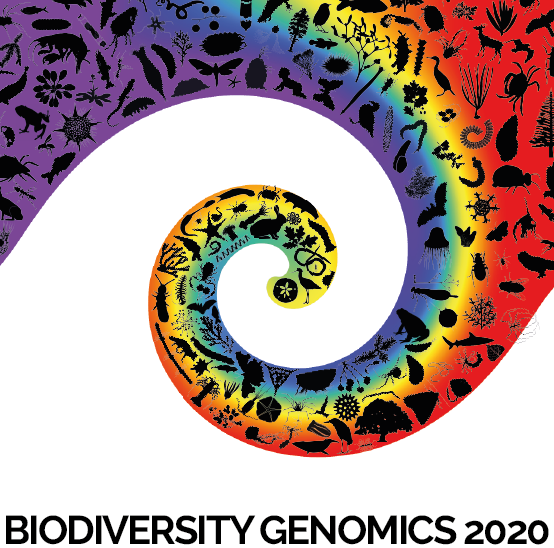 Biodiversity Genomics 2020 will bring together researchers across the world to celebrate our achievements in genome sequencing across the eukaryotic tree of life, explore current challenges and their likely solutions, and look forward to the coming decade of the application of genomics across the globe. With major projects starting to deliver data at scale, new tools for sequencing and assembling genomes becoming available, and increased awareness of the power of whole genome data in understanding organismal biology and ecosystem processes, Biodiversity Genomics 2020 promises to be a milestone in the effort to "sequence life for the future of life".
Continuing the tradition of ambitious, collaborative science
Biodiversity Genomics 2020 continues the tradition of previous meetings of Genomes 10k, the Vertebrate Genomes Project, the Global Invertebrate Genomics Alliance, and the Earth BioGenome Project.
Exploring all areas of genomic biodiversity research
Biodiversity Genomics 2020 will highlight data and aspirations from projects with global and local focus, defined taxonomic and all-species goals, and innovations in technology and understanding. We explicitly aim for inclusivity and diversity in the meeting. We will hear from invited plenary speakers, inspiring us with discussion of the current state-of-the-art in genome science across biodiversity, while focussed parallel sessions will showcase specific projects, highlight new findings and current challenges, and look to the future.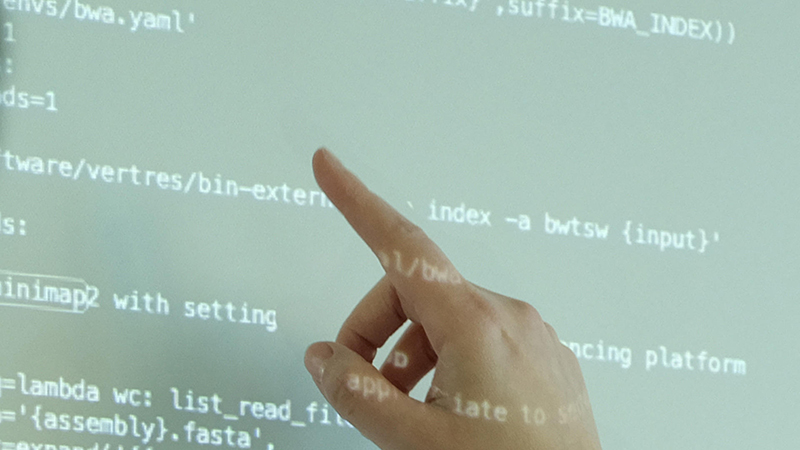 Discover, share, inspire and collaborate
The meeting is free and open to all and we encourage everyone to exchange ideas and interests through virtual poster sessions, chat rooms and other social events. 
Mark Blaxter (Tree of Life, Wellcome Sanger Institute UK) and Harris Lewin (EBP, UC Davis CA USA), Jose Victor Lopez (GIGA, Nova Southeastern FL USA), Erich D. Jarvis (VGP, Rockefeller NY USA)
Dates for your diary
Main meeting talks and parallel sessions: 16:00-19:00 BST, 5-9 October 2020
Pre-meeting and post-meeting poster sessions, social and community events: ± 1 hr either side of this
Time-zone-appropriate satellite Australian and Far East region events: 08:00-10:00 BST
Preliminary Programme Information
Programme overview
Each day of the meeting will have a similar flow. We will open an hour in advance (15:00 BST) with poster and social rooms. We will also organise discussion fora with panels discussing Diversity and Inclusion, EBP in Lower and Middle income Nations, Early Careers issues and Funding. The days' formal activities will start at 16:00 BST with a 1 hr plenary session, broadcast to all. This will be followed by two sets of 1 hr themed workshop sessions. The meeting will finish each day with a social and poster session from 19:00 to 20:00 BST.
On Wednesday evening we plan to broadcast a biodiversity genomics concert, and invite you all to dance. Our musical entertainment will be provided by Cosmo Sheldrake.
Plenary topics
During the meeting there will be themed workshop sessions, running in parallel, as well as plenary presentations from international leaders in biodiversity genomics. The speaker list for the plenary talks can be found below:
Summary schedule
We will be sharing full details of all the talks very soon, but for now the summary schedule showing the times of sessions can be found here: Conference summary schedule
In addition to the organised schedule, the Bat1k group have arranged an offshoot meeting, which will be held on Tuesday 6th between 19:00-21:00 BST. Their schedule can be found here, and if you wish to join the meeting, please email bat1kconsortium@gmail.com or send a DM to @bat1kgenomes.
Workshop sessions
We have grouped the workshop sessions into Themes, grouped around "Regional, National and International Projects", "Taxon-focussed Projects", "Systems Approaches" and "Technology Advances". Each will have a dedicated or shared workshop session, and a dedicated poster session and meeting room.
Regional, National and International Projects

EBP
Africa
Europe
Americas
Australia and New Zealand
Asia and Middle East
Darwin Tree of Life
Ethical, Legal, Social Issues
Genomic BioResource Archives

Taxon-focussed Projects

VGP
G10k
Bat1k
B10k
GIGA
Plant and Algal Genomics
Arthropod Genomics (I5k)
Fungal Genomics
Protist Genomics

Systems Approaches

Agricultural Genomics
Conservation Genomics
Ecosystem Genomics
Functional Genomics
Comparative Genomics
Bioeconomy and Biosecurity

Technology Advances

Sequencing Technologies and Techniques
Assembly Technologies
Annotation Innovation
Databases and Data Sharing
You are now able to get your conference T-shirt, tote bag or other branded items at the links below (both ship globally, but shipping charges will vary by location)