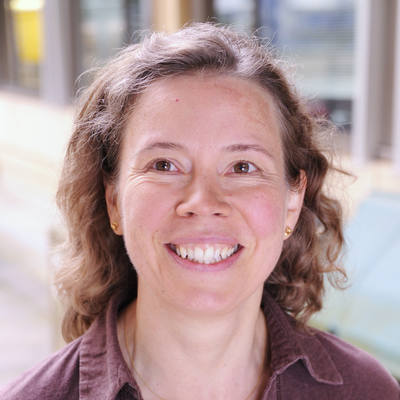 Sari Ward
Principal Database Curator
Sari is a biocurator for the Catalogue of Somatic Mutations in Cancer (COSMIC).
Her expertise is in literature curation, with specialist knowledge of somatic mutation profiles of cancer genes and the histological classification of solid tumours. Sari has an interest in technical aspects of biocuration to increase throughput and for quality control.
My timeline
Joined the Sanger Institute as a Biocurator for the COSMIC team

Scientific Data Curator at ChEMBL, EMBL-EBI

Joined Pfizer Global R&D as a Scientist and worked on various drug discovery projects in the laboratory and later as an e-biologist

Research assistant in University of London investigating the molecular pharmacology of colorectal cancer drugs

Research assistant in University of Turku studying hormonally regulated carcinomas and their diagnostic applications

MPhil in Biochemistry, Turku University, Finland

MPhil thesis, Lund University, Sweden: 'Applications of time-resolved fluorescence in immunohistochemistry'

Wallac Co., Finland developing novel analytical and diagnostic methods such as detection of PSA in serum and tissue
My publications
Loading publications...