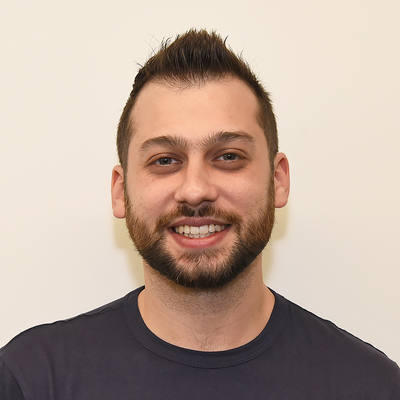 Andrea Tangherloni
Visiting Scientist - Research Associate
Andrea received his BSc and MSc in Computer Science from the Department of Informatics, Systems and Communication of the University of Milano-Bicocca in 2013 and 2015, respectively.
From 2015 to 2018, he was a Ph.D. student in Computer Science. He obtained his PhD with a thesis on "High-Performance Computing to Tackle Complex Problems in Life Sciences" at the University of Milano-Bicocca in 2019.
During his Ph.D., he focused on the application of High-Performance Computing (HPC) platforms to tackle complex problems in life sciences. He also exploited Computational Intelligence (CI) meta-heuristics to deal with the intrinsic complexity of three well-known problems in life sciences, namely: the Parameter Estimation in Systems Biology, the Haplotype Assembly in Genome Analysis, and the enhancement and segmentation of bimodal Magnetic Resonance Images. He showed that CI coupled with HPC are suitable for solving these three complex problems.
Since November 2018 he is working as Research Associate in Bioinformatics at Department of Haematology of University of Cambridge, also affiliated with the Wellcome Trust Sanger Institute and the Medical Research Council (MRC) Stem Cell Institute, on single-cell RNA sequencing.
My timeline
Research Associate in Bioinformatics - Department of Haematology, University of Cambridge, Wellcome Trust Sanger Institute and Medical Research Council (MRC) Stem Cell Institute, UK

Visiting Ph.D. student (3 months) at the Department of Computer Science and Technology, University of Cambridge, awarded with the Erasmus+ traineeship Program.

Visiting Ph.D. student (2 months) at the Department of Cancer Biology, Vanderbilt University, School of Medicine, awarded with the ExtraUE Exchange Program
Quick links
Here are some further resources and links that might be useful in relation to this page
My publications
Loading publications...

<!- container -->